Are you attending a Halloween party this year and you don't want to paint your face with makeup or go out and purchase a super expensive costume you can only really wear once? Well, we've put together some awesome, easy Halloween costumes that you can DIY with your own SI wardrobe.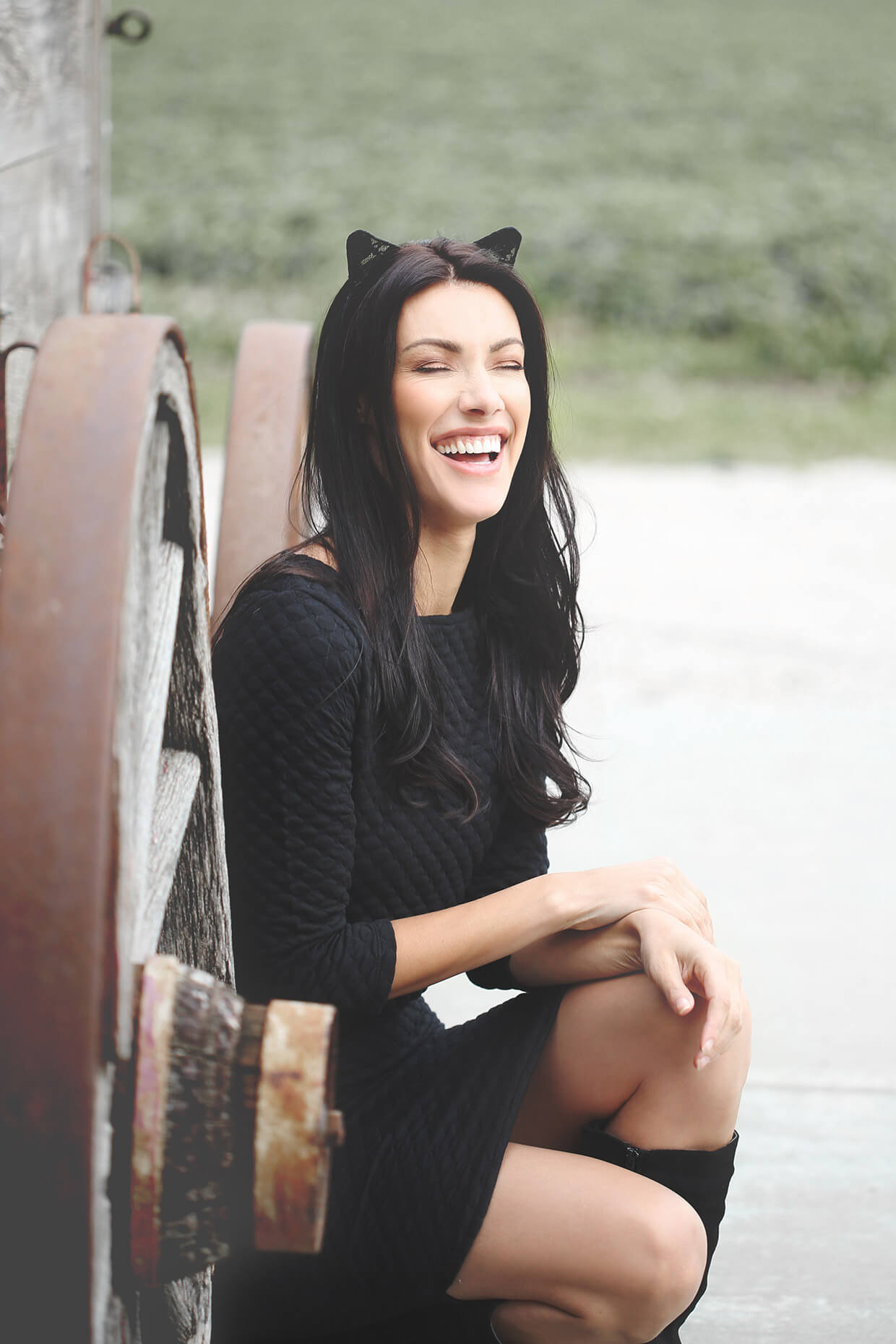 A basic black dress paired with black knee-high boots make for the purr-fect sexy kitty cat costume. Add some cute black kitten ears and your outfit is complete!
Get the Look: Celeste is wearing the Do the Impossible Dress (S) and Persuade Me Boots (Black).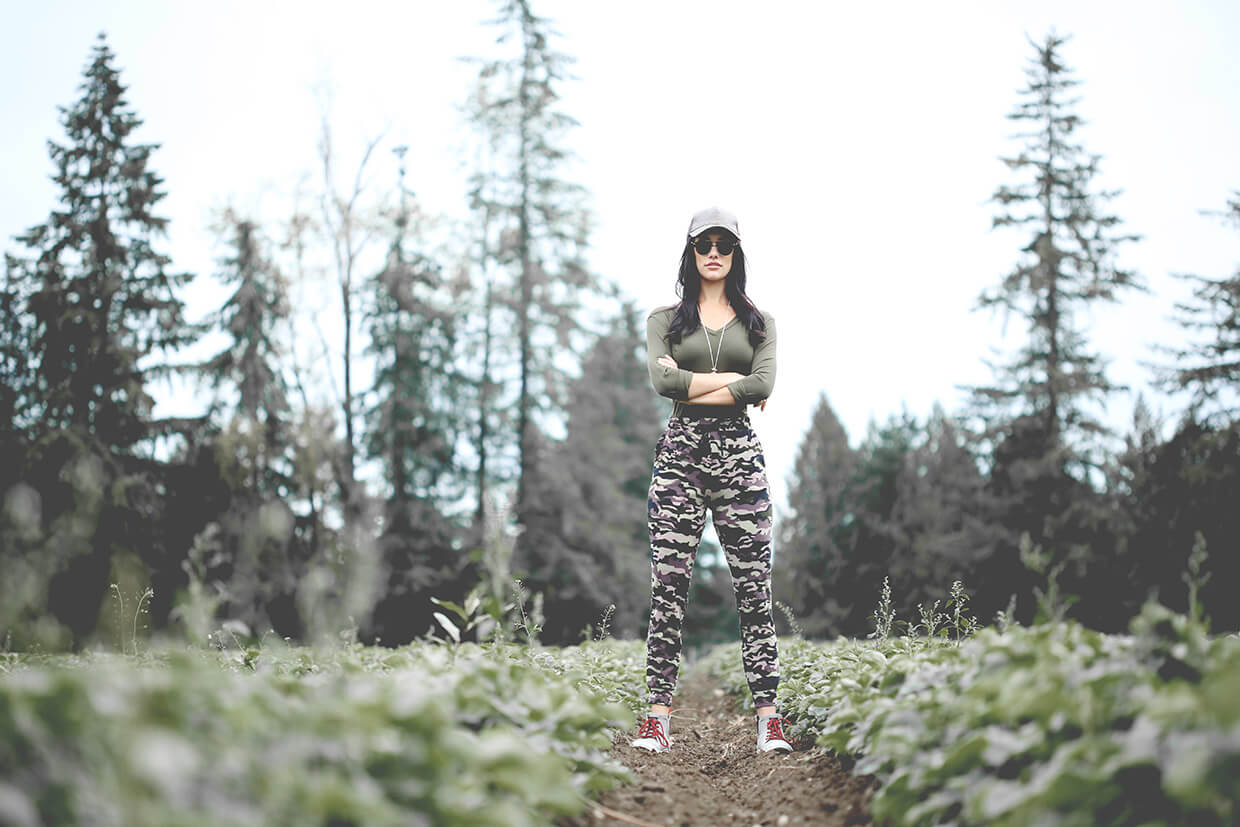 G.I. Jane is a fairly easy look to replicate as well, especially if you're a fan of camo.
A pair of your favourite camo pants is the basis for this look, but the accessories perfect it.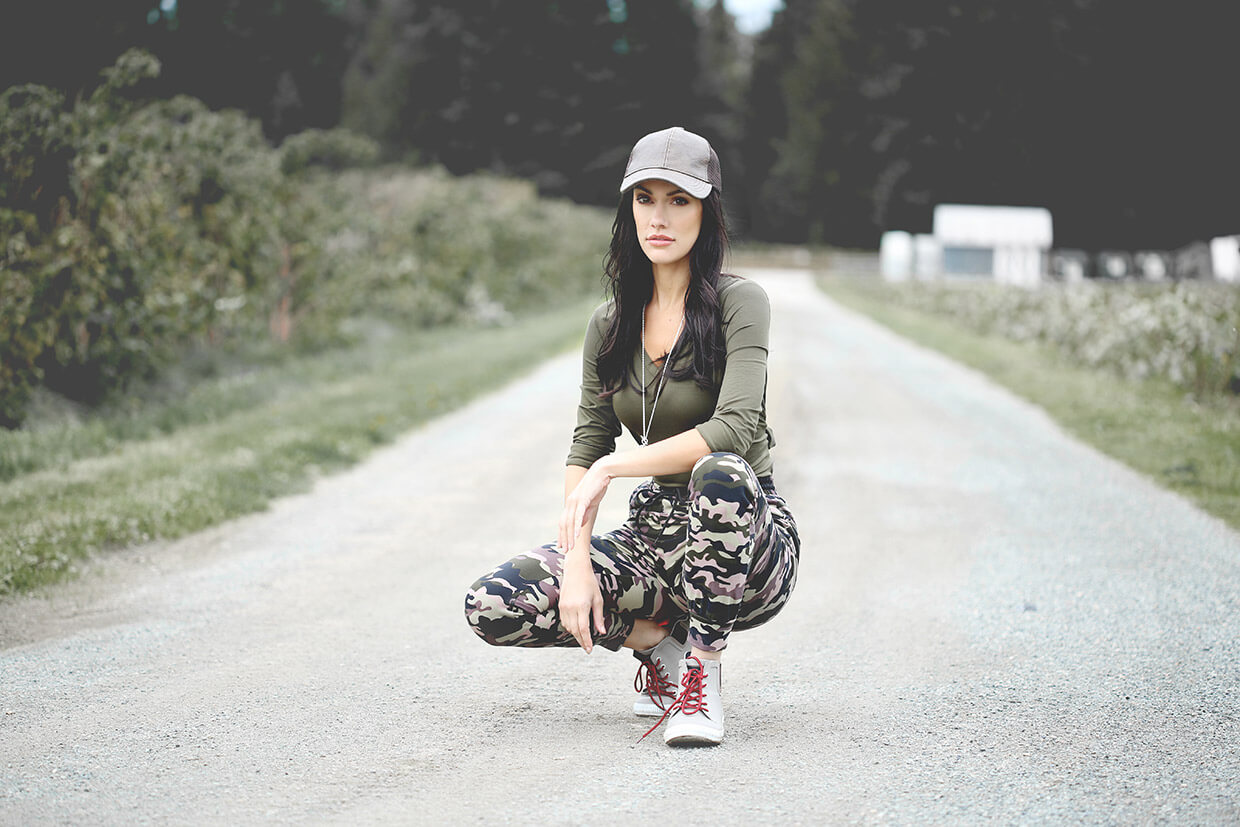 A brown hat, silver pendant necklace (for dog tags), and boots create a sexy, chic military look!
Get the Look: Celeste is wearing the Blessing in Disguise Joggers (S), Victoria Top (Olive, S), Storm Chaser Boots, Slay the Day Hat (Brown), Dream Team Necklace (Silver).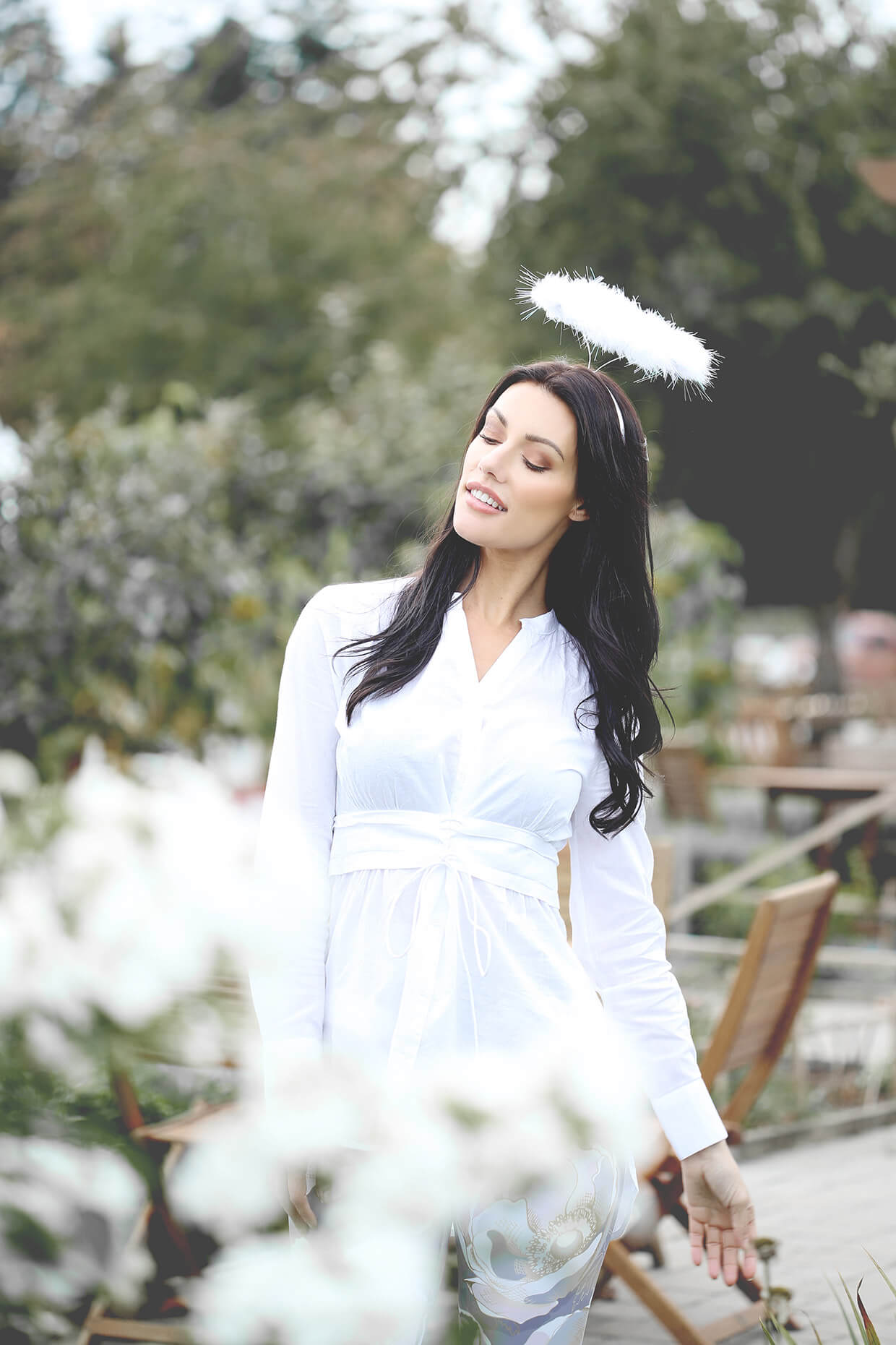 A basic, yet feminine white shirt makes for the perfect angel costume. You already feel quite angelic in a pair of Exclusive leggings. Even a printed pair is the perfect companion to your white shirt for a beautiful angel ensemble.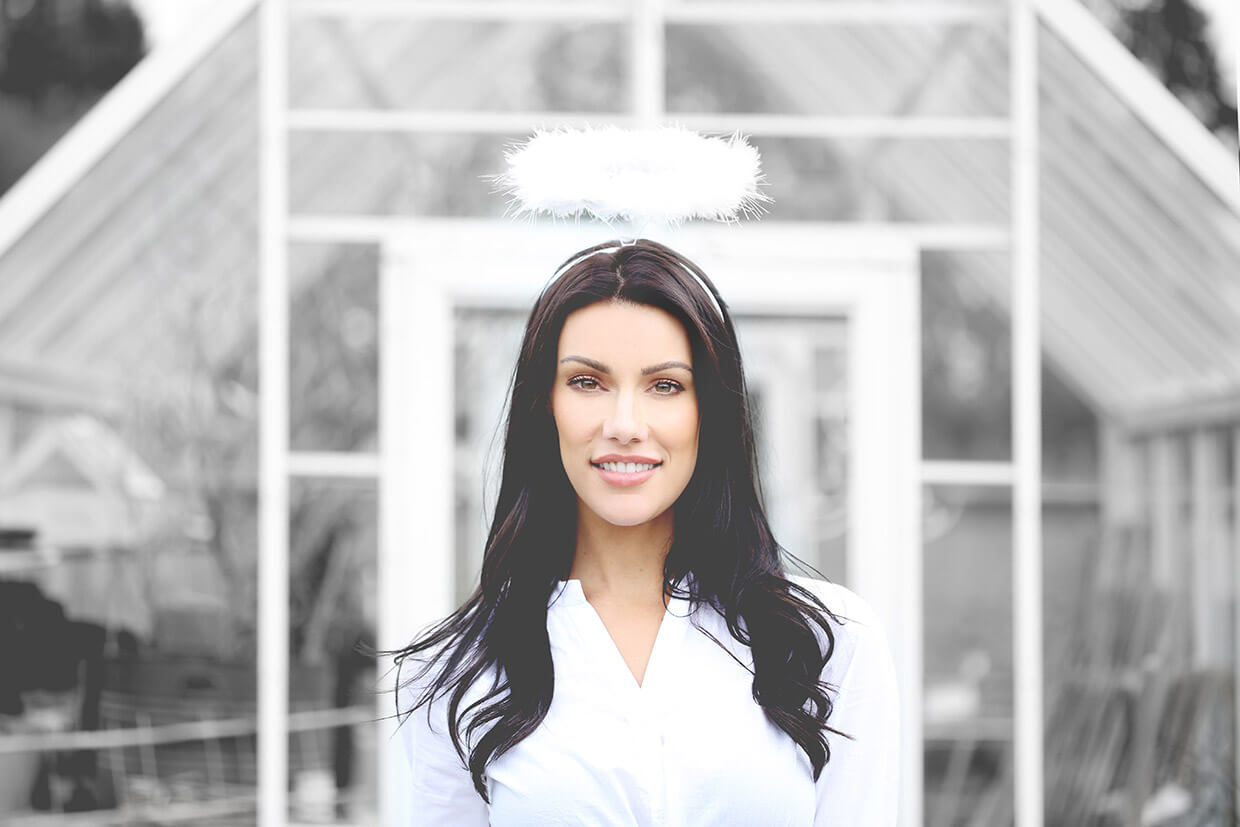 Grab a halo and you're all set!
Get the Look: Celeste is wearing the Vintage Love Blouse (34), Everbloom Leggings (S).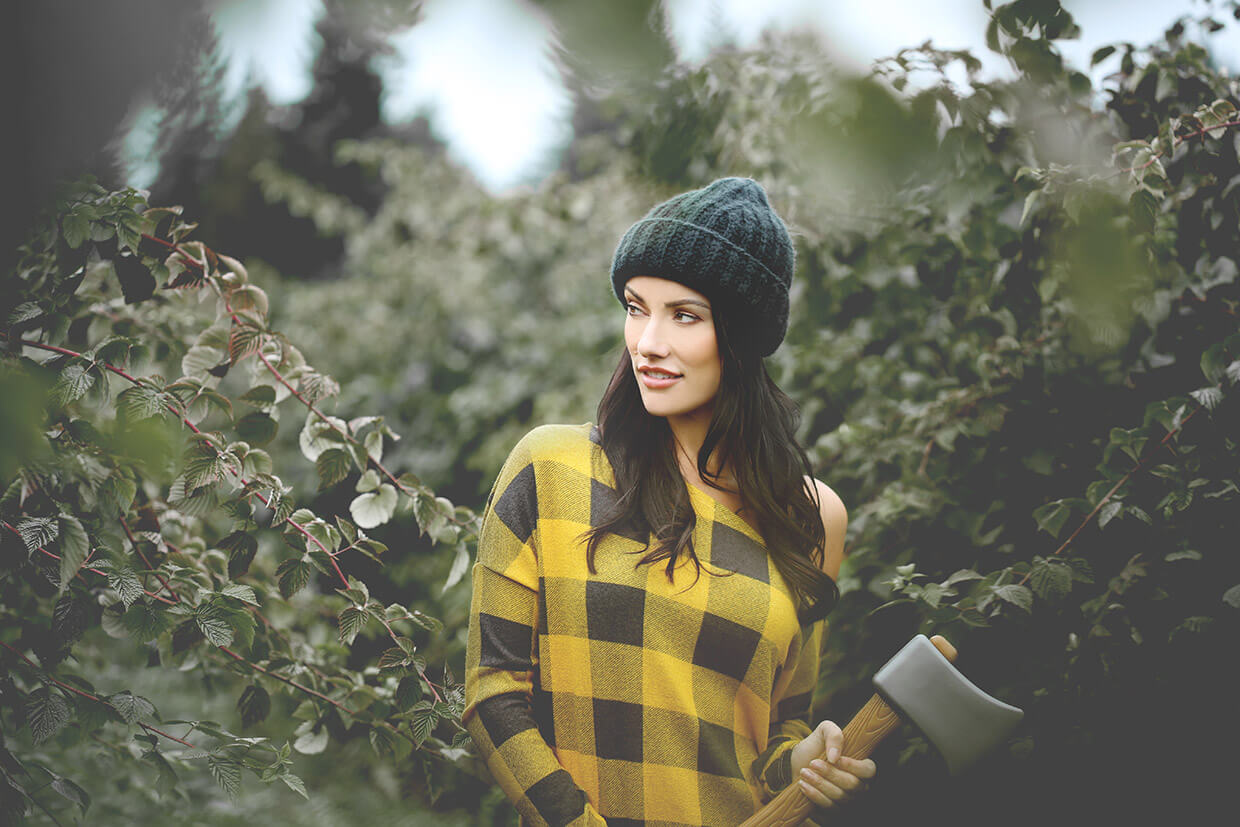 The traditional lumberjack costume is a common choice for men, but it can also be an interesting fun and flirty costume for women.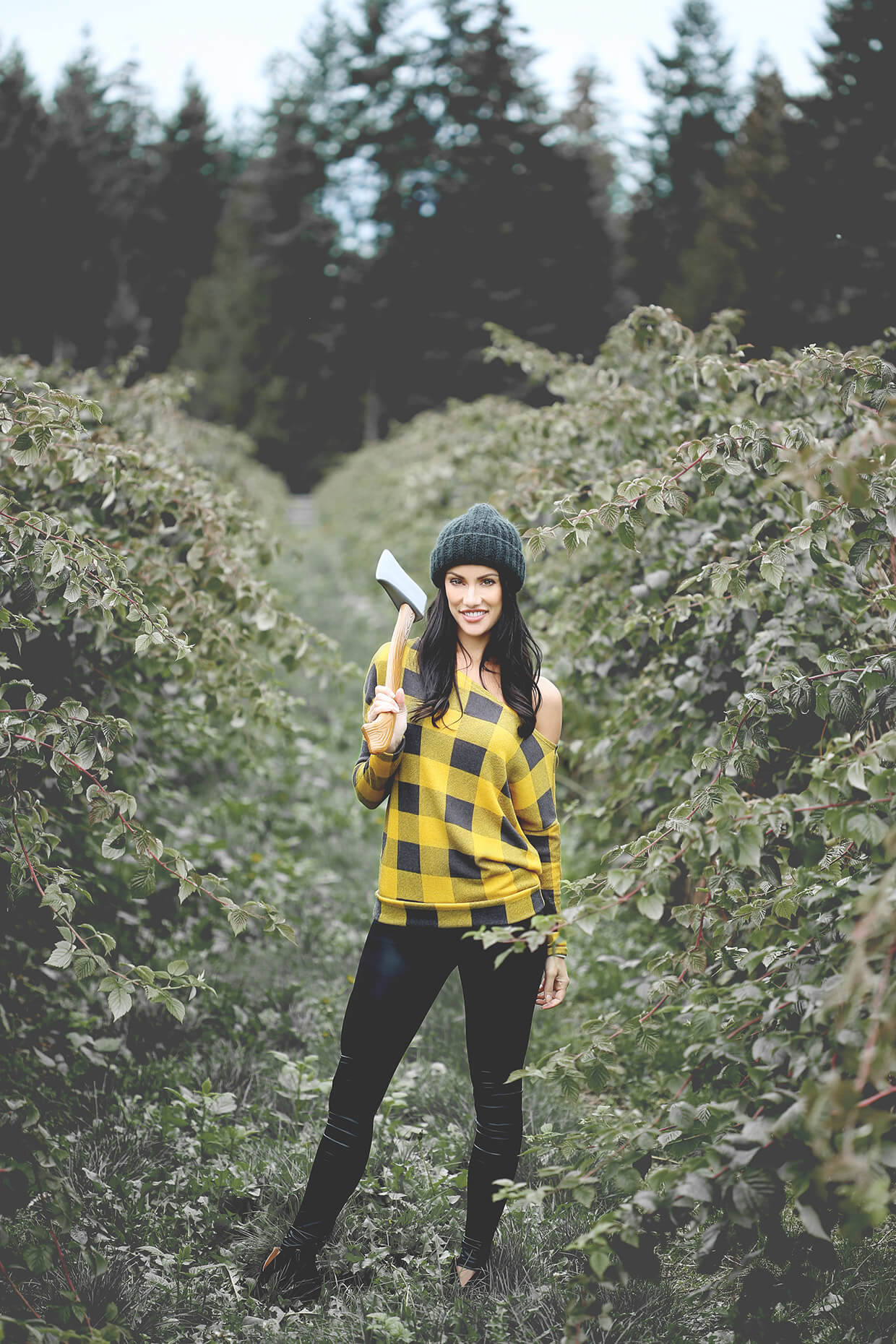 This is a super simple costume to replicate with all of that buffalo plaid in your closet. Grab your black toque and an axe (plastic preferably lol) and you're good to go!
These easy costumes will save your Halloween. Just a little bit of effort goes a long way!
Get the Look: Celeste is wearing the Lumberjill (Yellow and Grey Check, S), Cruise Control Leggings (S), Bundle Up Knit Toque (Black).