White Birch
Make a Change Top
We can't resist a soft and cozy waffle knit top! Especially this one! It has dolman sleeves and a boat neckline. It sits perfectly on the shoulder, but if pull to the side a bit you can have an off-the-shoulder moment as well! Whether you pair it with your favourite jeans or leggings, you will feel so cozy and cute!
• Waffle knit top
• Boat-neck
• Dolman sleeve
• Very soft material with stretch
• Fabric 95% polyester, 5% elastane
• Measurements approx. (size S) 27" sleeve (from neckline), 26" length
• Christine is wearing the size S
• Allison is wearing the size XL

Allison
I love anything soft and cozy, and this top is perfect! It is a lightweight waffle knit material, perfect for a cozy fall day! The boat neckline sits perfectly on your shoulders, but you know me! I love pulling it off to the side for an off-shoulder moment! The dolman sleeve adds to the relaxed fit of this top. I am wearing an XL and it's the size I will purchase!


Shop The Look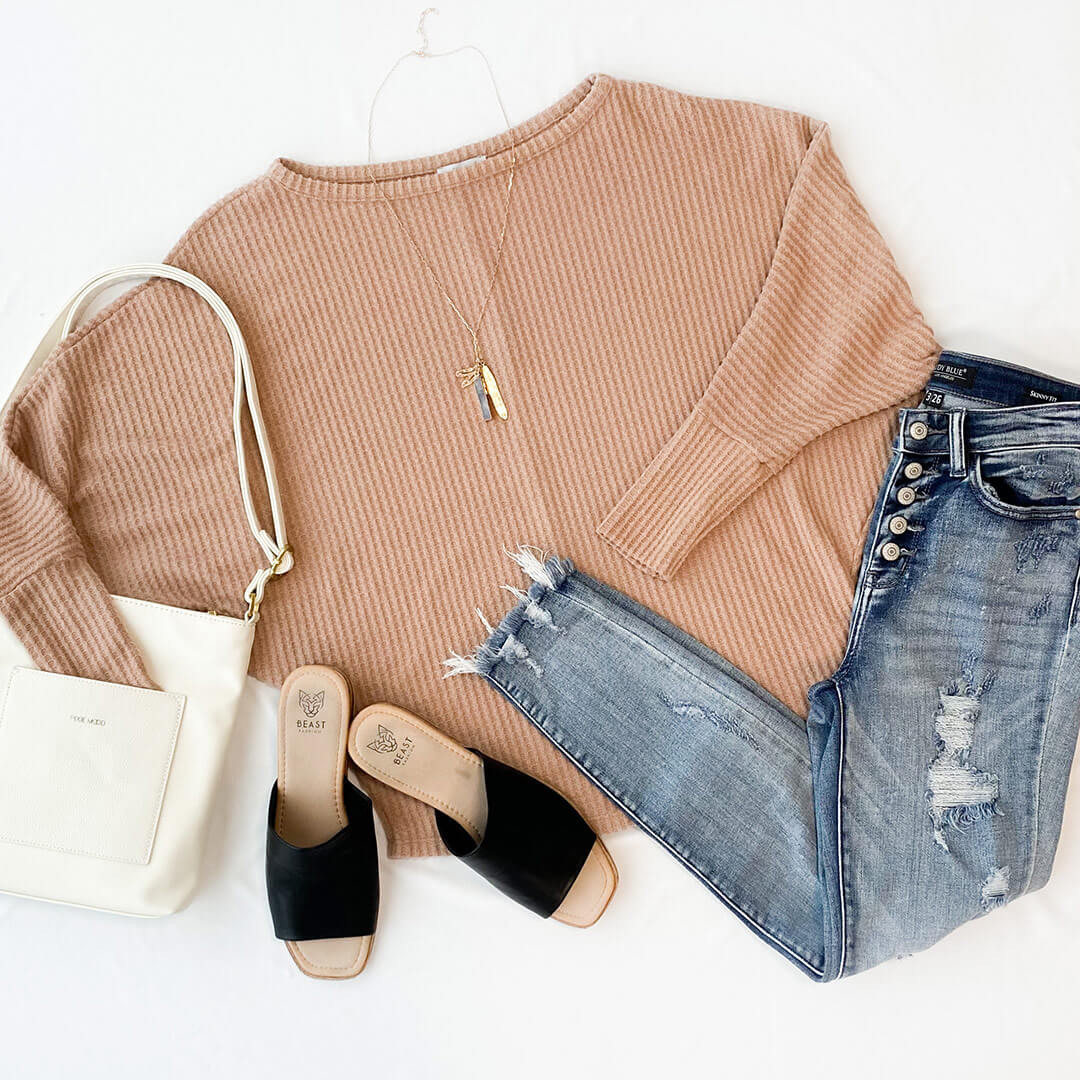 Featured on Spotlight
Make a Change Top
We are so excited to introduce our new fave waffle top! It is seriously soft, but also very lightweight so it's perfect for those early fall days! We ...
View Spotlight