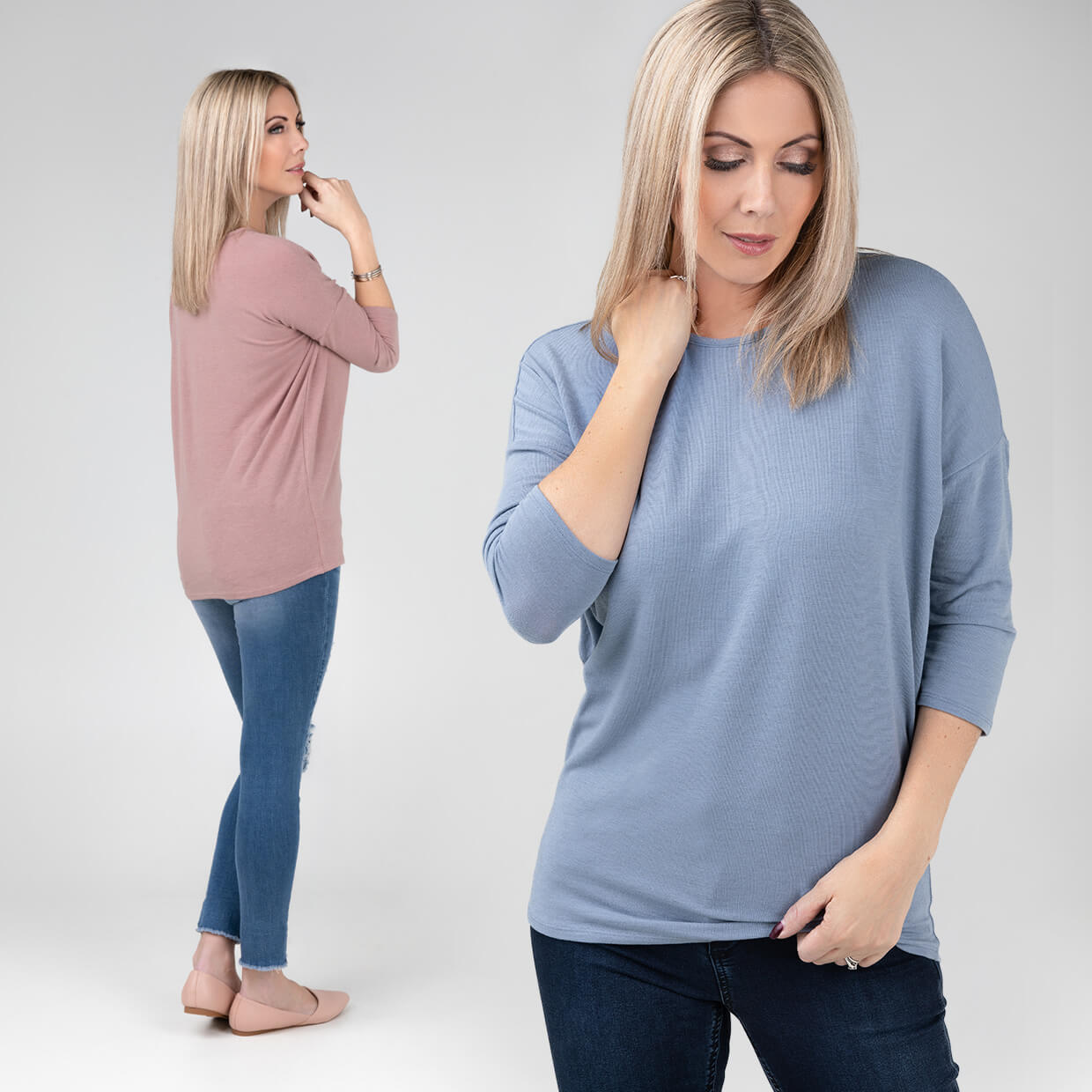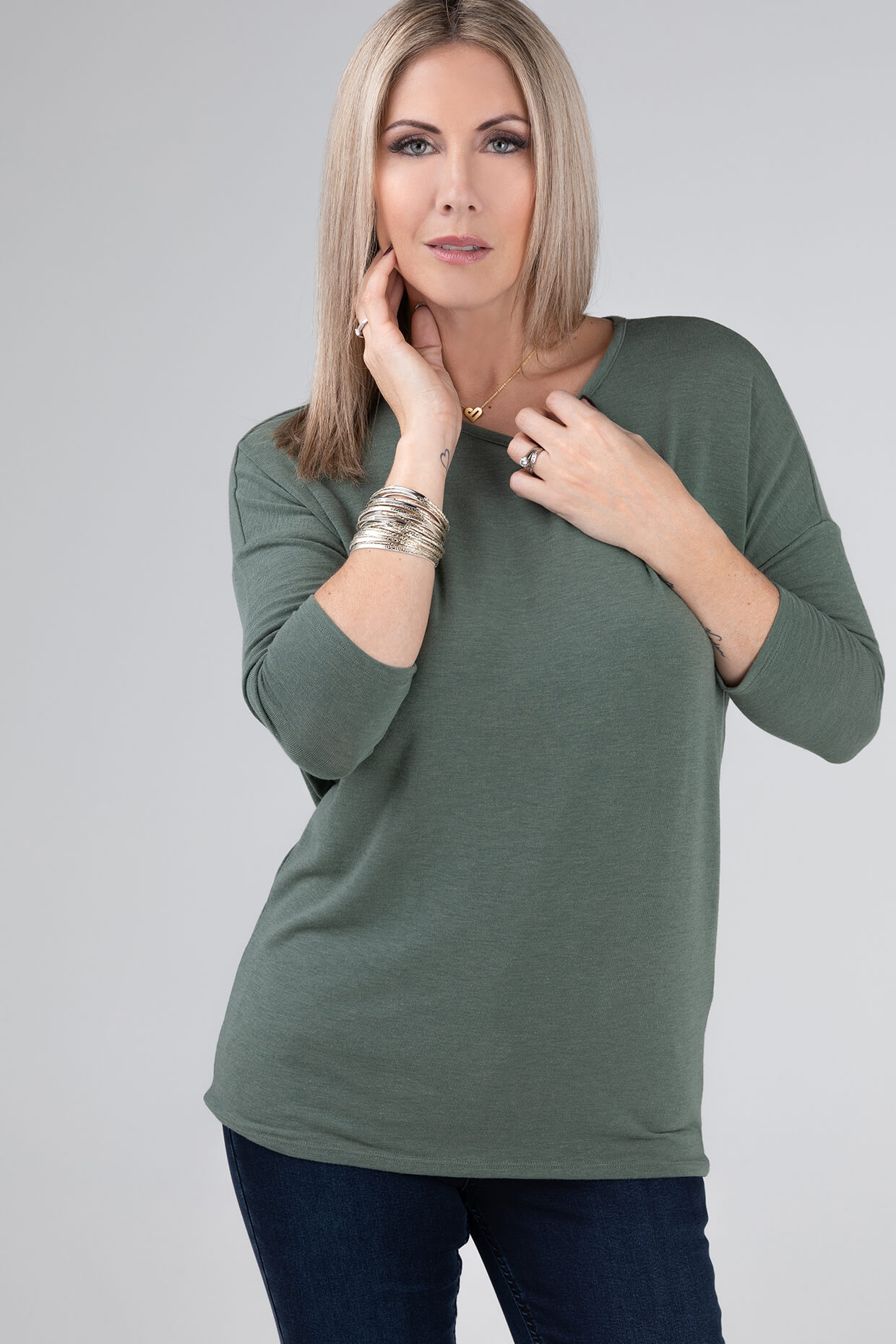 You know what time it is… it's time to NAME IT TO WIN IT! We are looking for a fun and original name for these 3/4 sleeve tops!
These tops are incredibly soft and feature a slightly rounded, high low hem.
Enter your suggestion(s) by commenting on the website under the NAME IT TO WIN IT SPOTLIGHT post by Sunday, February 9 at 9AM (PST).
Find out the winning name when this product launches as a Presale next week. The winner will receive their colour and size of choice! (Olive, Off White, Rose, Indigo – XS, S, M, L, XL, 2XL). These tops will Presale for $29.99 (Retail $34.00). Good luck! ❤️
*Kendra is wearing the size M*