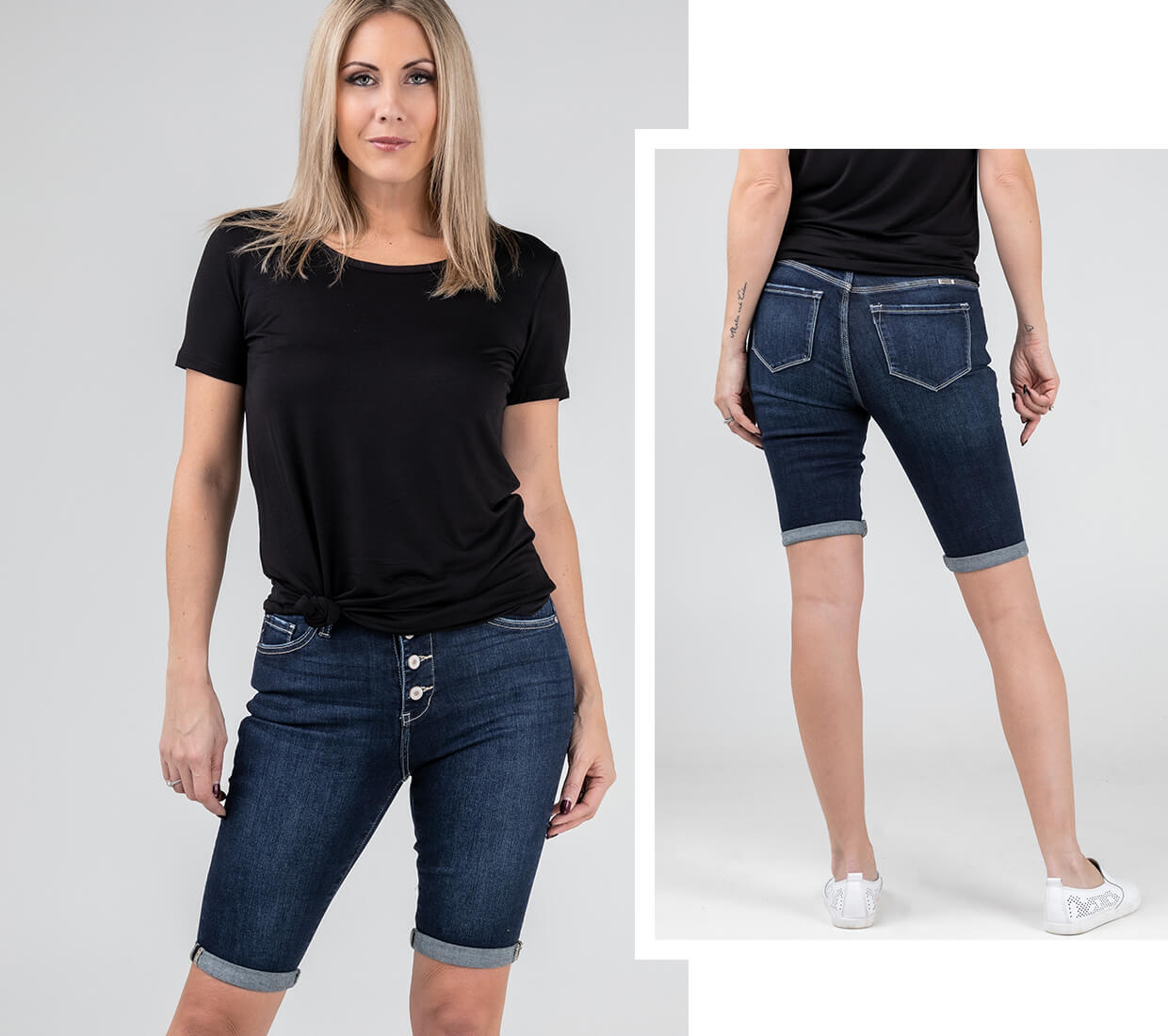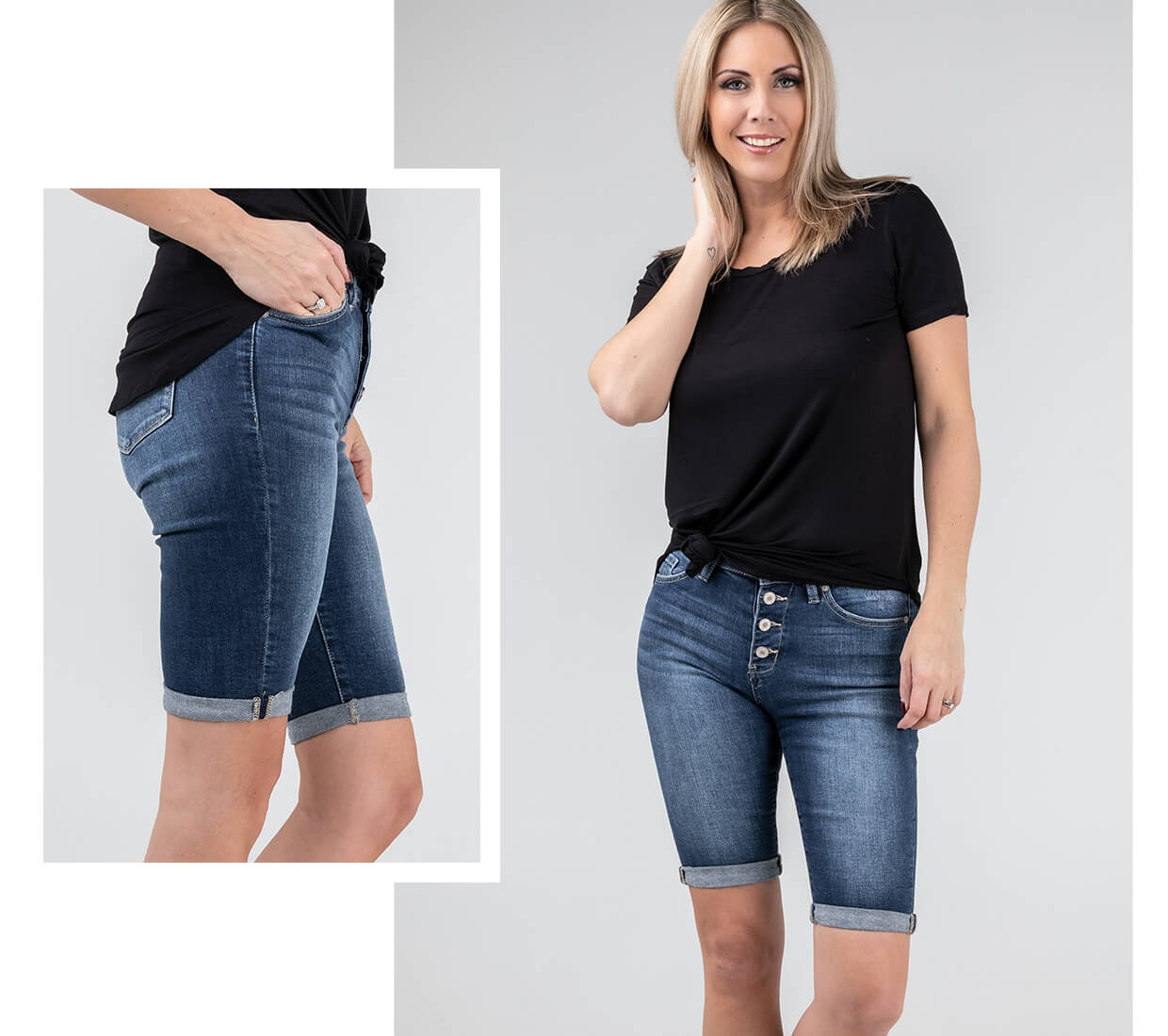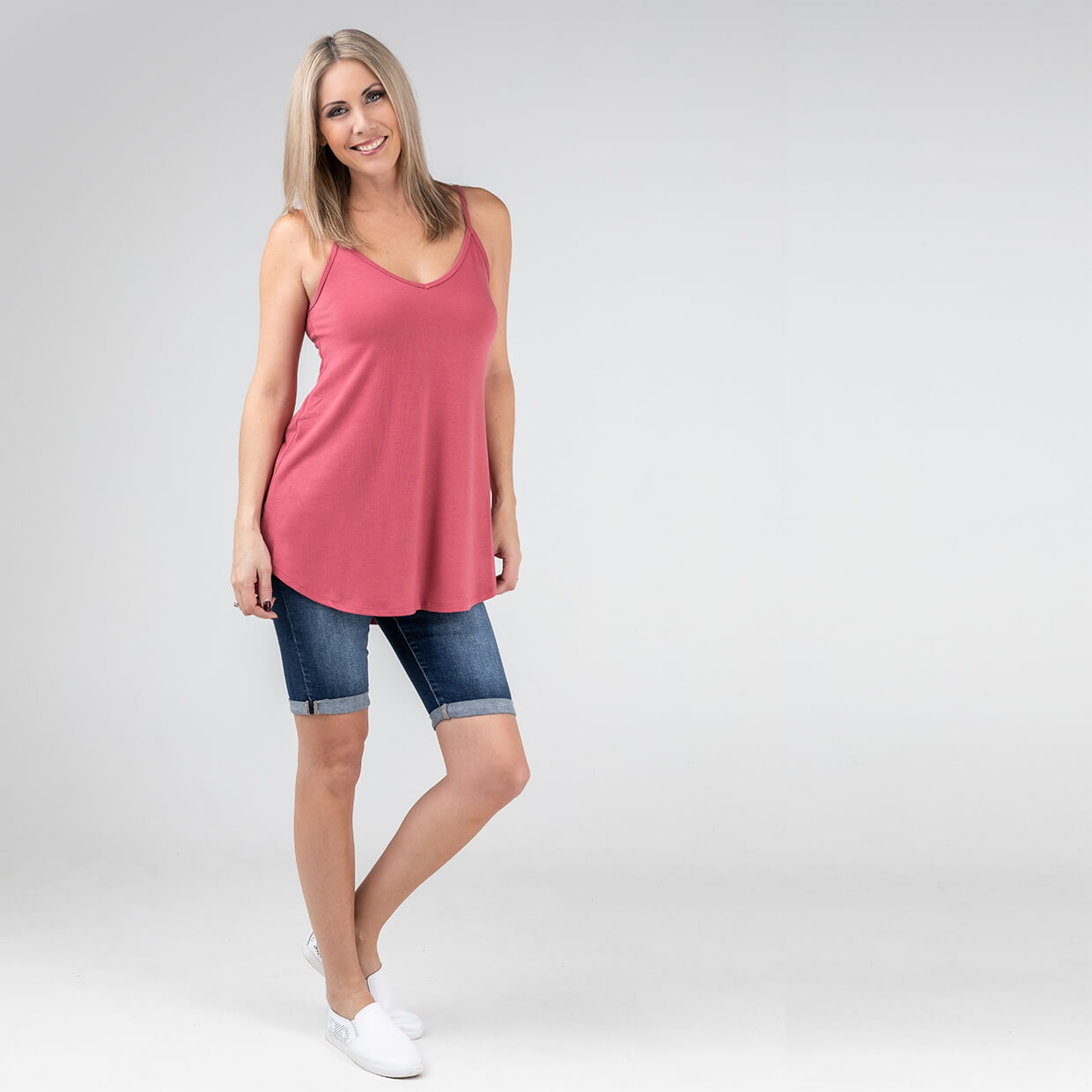 You know what time it is…it's time to NAME IT TO WIN IT! We are looking for a fun and original name for these soft and stretchy bermuda style shorts! With February half over, we're getting pretty excited about the spring clothes coming through our doors! What better way to pre-start spring than with a naming contest for these cute bermuda shorts?
These shorts feature a mid rise, button fly and a cuff that can be unrolled if desired.
Enter your suggestion(s) by commenting on the website under the NAME IT TO WIN IT SPOTLIGHT post by Sunday, February 16 at 9AM (PST).
Find out the winning name when this product launches as a Presale next week or so. The winner will receive their colour and size of choice! (Medium Blue Denim or Dark Blue Denim – 1, 3, 5, 7, 9, 11, 13, 15). These shorts will Presale for $74.99 (Retail $79.95). Good luck! ❤️
*Kendra is wearing the size 5*