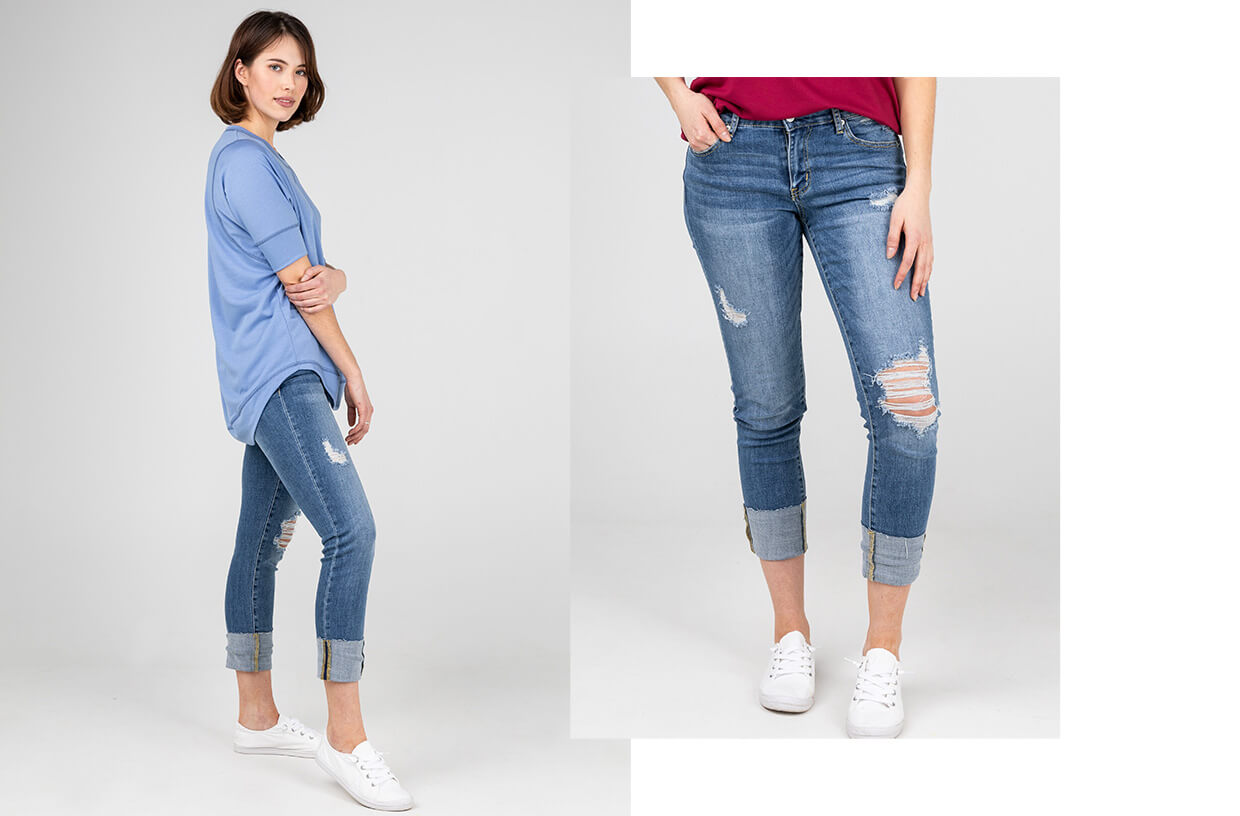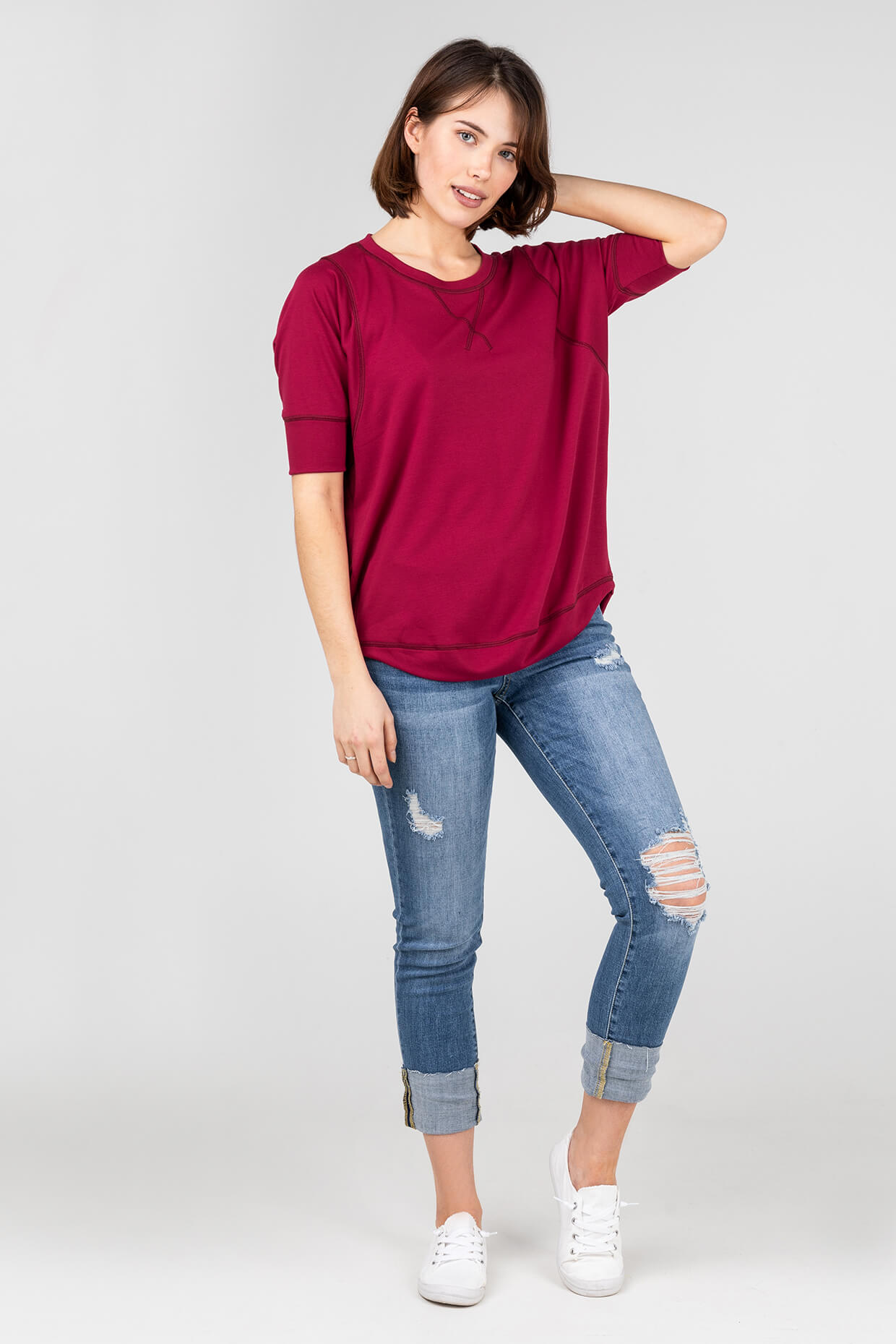 You know what time it is… it's time to NAME IT TO WIN IT! We are looking for a fun and original name for this pair of lightly distressed denim capris!
These capris feature a stitched cuff and a soft, stretchy feel, typical of other light wash Hammer Jeans you may be familiar with!
Enter your suggestion(s) by commenting on the website under the NAME IT TO WIN IT SPOTLIGHT post by Sunday, February 2 at 9AM (PST).
Find out the winning name when this product launches as a Presale next week. The winner will receive their size of choice! (1, 3, 5, 7, 9, 11, 13, 15). This capris will Presale for $74.99 (Retail $79.95). Good luck! ❤️
*Leah is wearing the size 5*