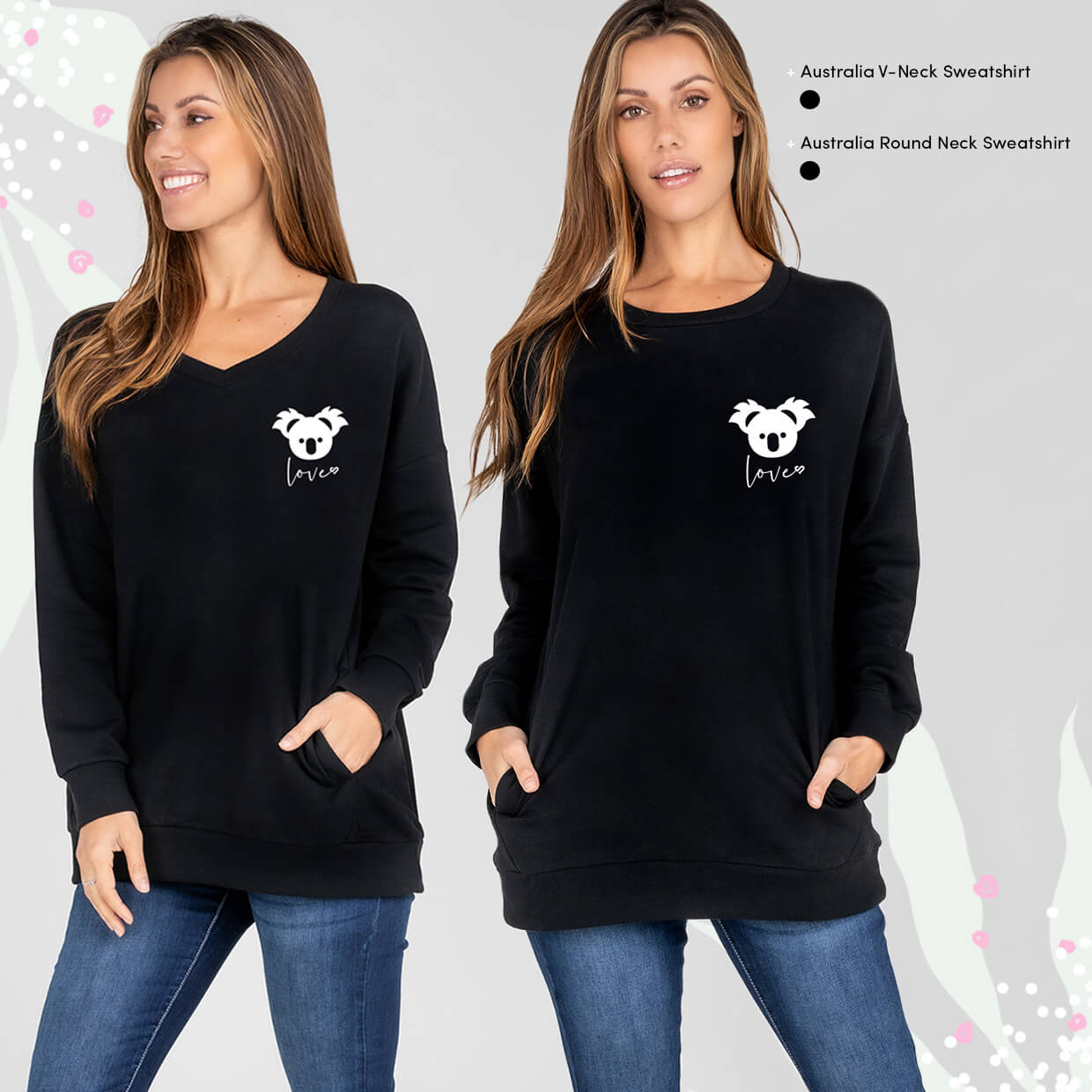 Silver Icing is comprised of an incredibly strong group of women from across Canada. This influential group believes in positive leadership and taking action, especially at a time when it is needed most.
One of our Core Values at Silver Icing is the word "Community"; at its essence, our community provides a sense of support and for that reason we, as a community, are coming together to support the lives affected in Australia.
We are devasted by the tragedies caused by the wide spread bushfires all throughout Australia. Silver Icing is holding a fundraiser in an effort to help both our human and furry friends rebuild their lives as well as their precious and unique ecosystems.
$10 from each sale of our Australia Sweatshirt will be donated evenly between two incredible Canadian Charities specifically designated to help the Australia Wildfire Relief Funds.
• Canadian Red Cross – Australia fires appeal, relief and recovery efforts
• World Animal Protection – animals affected by Australian bushfires; rebuilding ecosystems and assisting in the long-term recovery of animals
Additional bushfire statistics as of January 2020:
• Fires have burned over 15 million acres of land in Australia
• At least 24 people have been killed
• Over 1 billion animals have been killed
• Over 2700 firefighters are battling the flames
• Almost 1000 homes have been destroyed
Join us, together as a community, in support of our Australian friends.
Sweatshirts will be made available to purchase in both round and v-neck styles, on Friday, January 17 at 12PM PST.
For more information on these charities and to learn more about how you can help further, please visit: https://www.canadahelps.org/en/australian-fires.