We may have called this tank the "Long Shot" but we think having this tank in your wardrobe is a slam dunk!! It is soft and comfy with regular straps so you don't have to fiddle with a racerback bra all day. The best part is the length which is perfect for layering any of your shirts and sweaters.
• Rounded scoop neck
• Sleeveless
• Long fit
• Soft material with stretch
• Fabric content may include 100% organic cotton, polyester and elastane
• Measurements approx. (size S) 23" length (unstretched)
• Kim is wearing the size S
• Brianne is wearing the size L
• Allison is wearing the size XL

Kim
Get ready, it's Long Shot Day!!!!!!!!!!!! This is our all-time, number one selling item. Discover the amazing-ness of the Long Shot!!!! There are a million reviews of these beauties in the app so go take a look! This tank is stretchy, long enough for full tummy & bum coverage and great for layering! It's THE Silver Icing item! I can wear both small and medium in these but am wearing the small in these photos. These fit the same as all of our other solid Long Shots. Soft, nice and stretchy, not too thin or stiff. I do find the grey melange colour to be a bit stretchier.

Allison
Possibly one of the greatest SI staples! If you know, you know! They are literally the perfect tank that is great for layering or wearing as is! They are long enough to wear with leggings, and look cute gathered up or tucked into jeans! They are just a necessary item in every wardrobe! I am wearing an XL and I love how they fit!

Brianne
A fun take on a closet staple; the tank top! I love the fabric of these tops and the fit can be worn looser or tighter depending on how you want to dress up your outfit! Good coverage, not see-through material and lots of beautiful colours to choose from. I enjoy that you can also ruche this top up or wear it at its original length for extra coverage (it is definitely a longer style). I am wearing a large and could potentially size down for a more snug fit, but I do enjoy the comfort and styling ease of the size large overall.

Shop The Look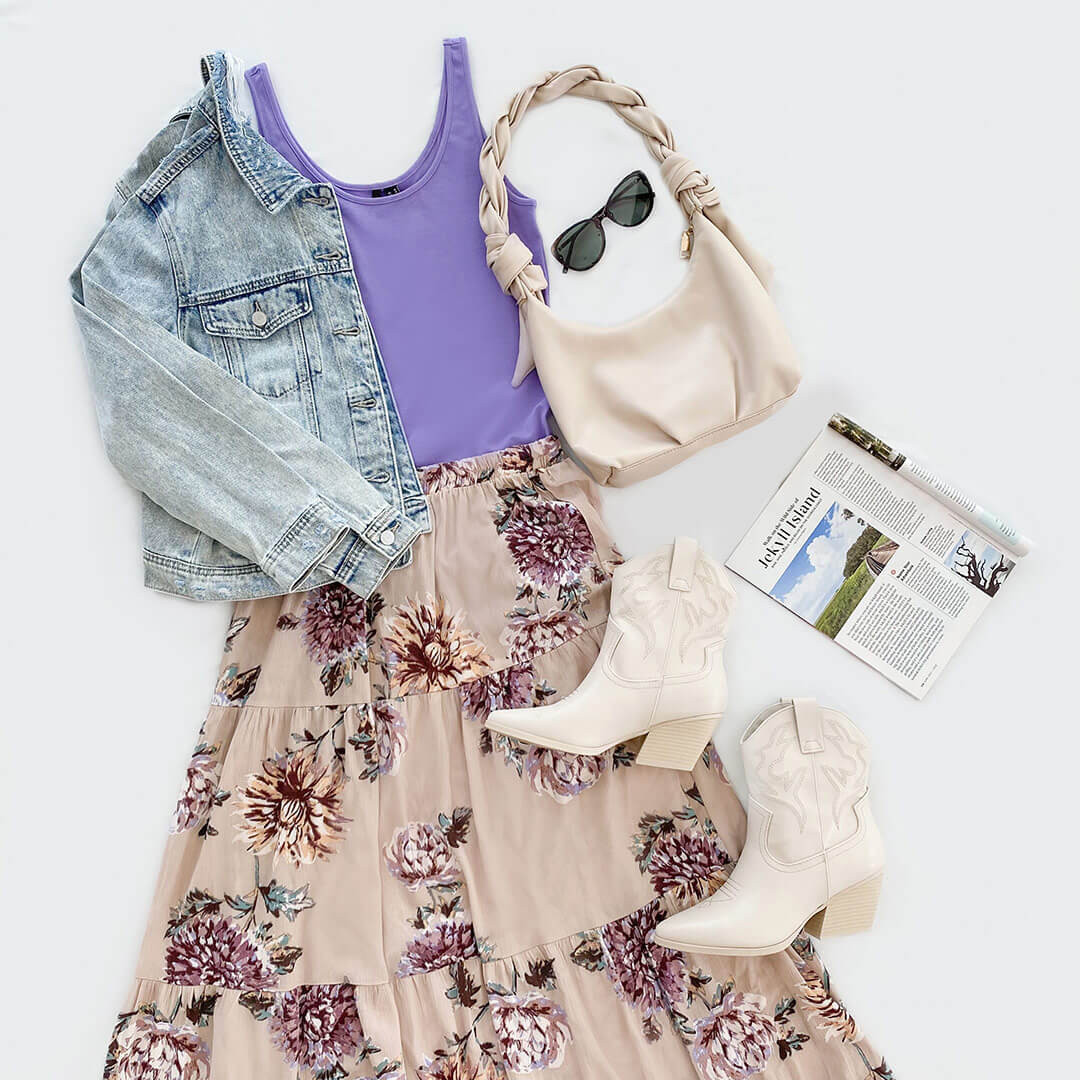 ---
Fabric

Organic cotton is an eco-friendly fabric that is grown without the use of pesticides, herbicides and / or other chemical fertilizers. Clothing made from organic cotton is better for the environment, features natural moisture wicking properties and tends to be lighter weight and smooth as it is not stripped of its natural form.