Whether you are dreaming of the desert or strolling the city streets, this jacket has got you covered both in style and functionality.
The Desert Wanderer Jacket is on FLASH SALE for $69.99 for a limited time (expires Friday, September 8th at 3PM PST).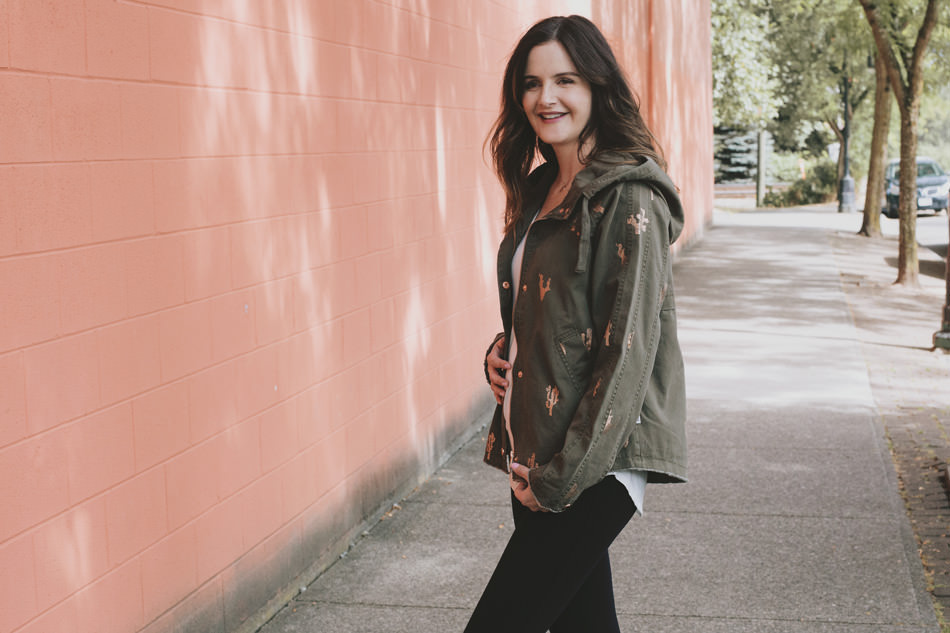 You'll love the zip up front, snap button closure and pockets…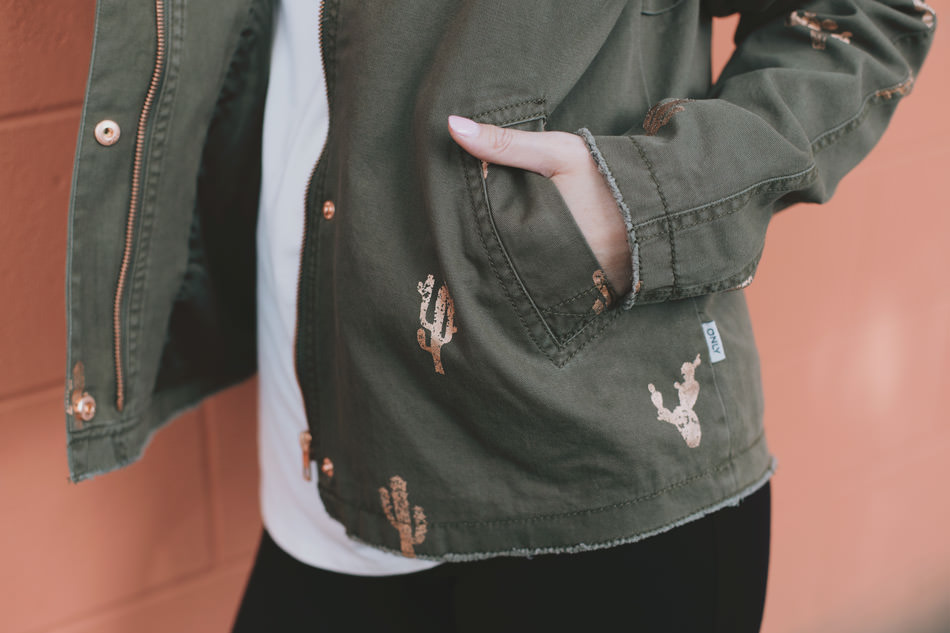 While the oversized hood with adjustable drawstrings shield you from the elements.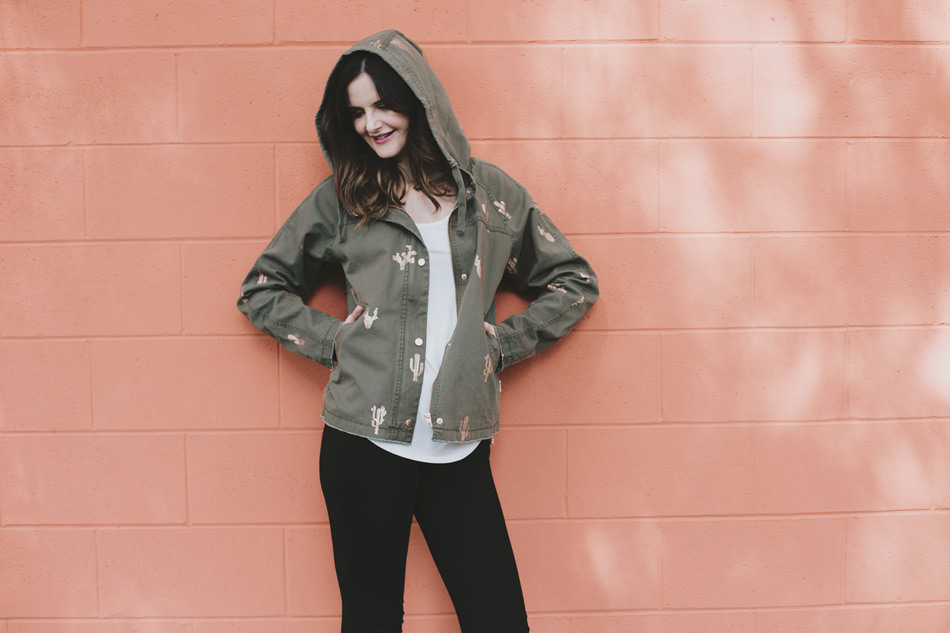 We can't forget to mention the best part…the adorable metallic rose gold print!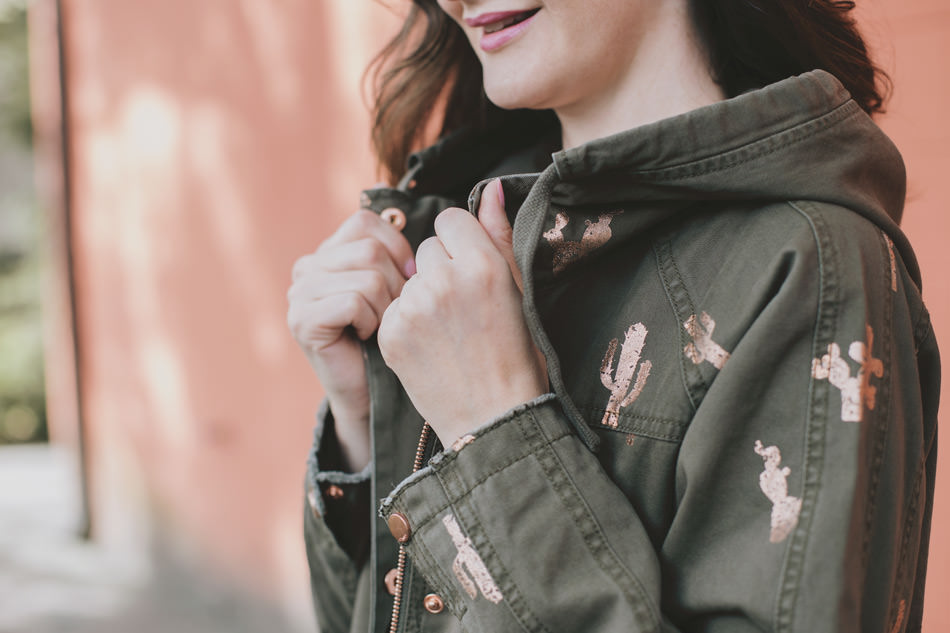 Rose gold and olive is like a match made in heaven.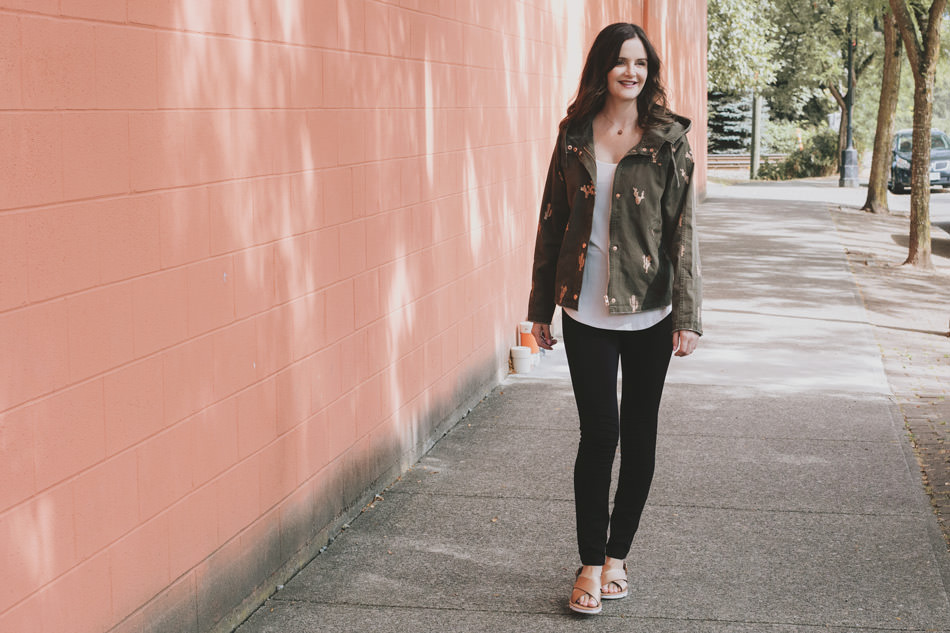 Attention to detail is key, with frayed cuff and hem detailing and snap cuffs.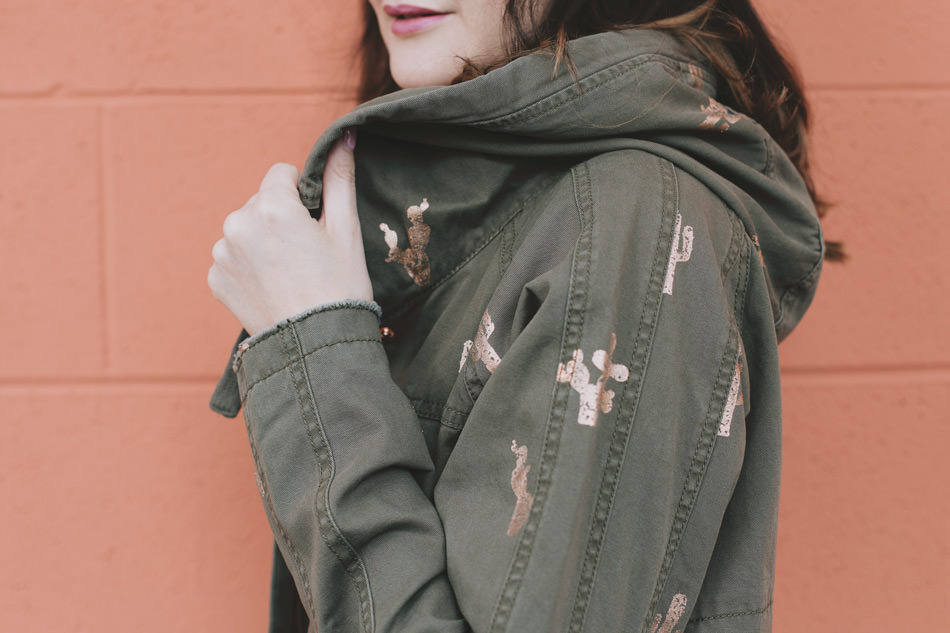 Keep your outfit neutral and let the metallics work their magic!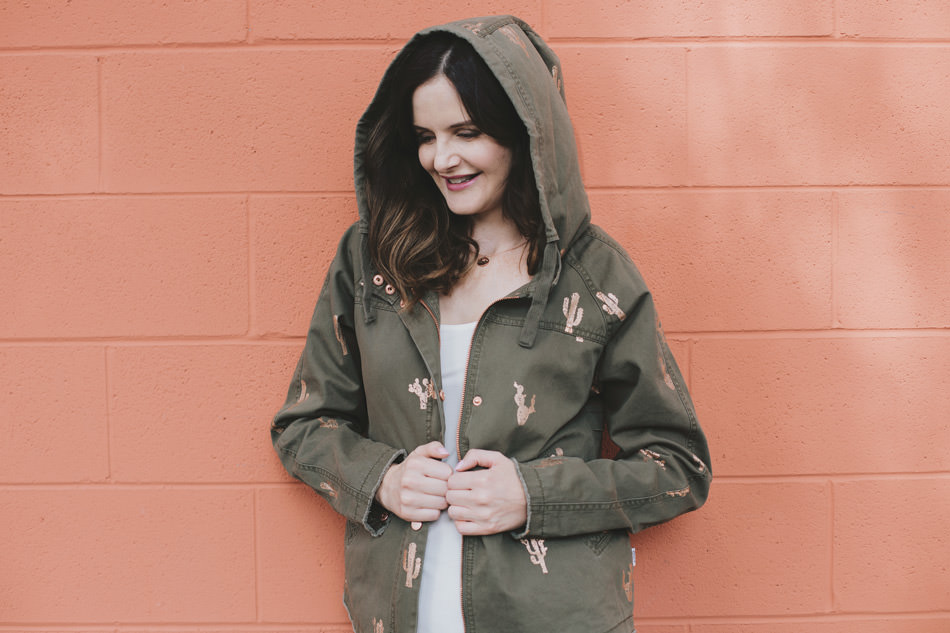 Your look, your way, how will you style the Desert Wanderer Jacket?