TO DATE WE HAVE RAISED OVER $37K!!!
Our Moment In Time fundraising tee, 1st & 2nd Edition are now BOTH available to purchase!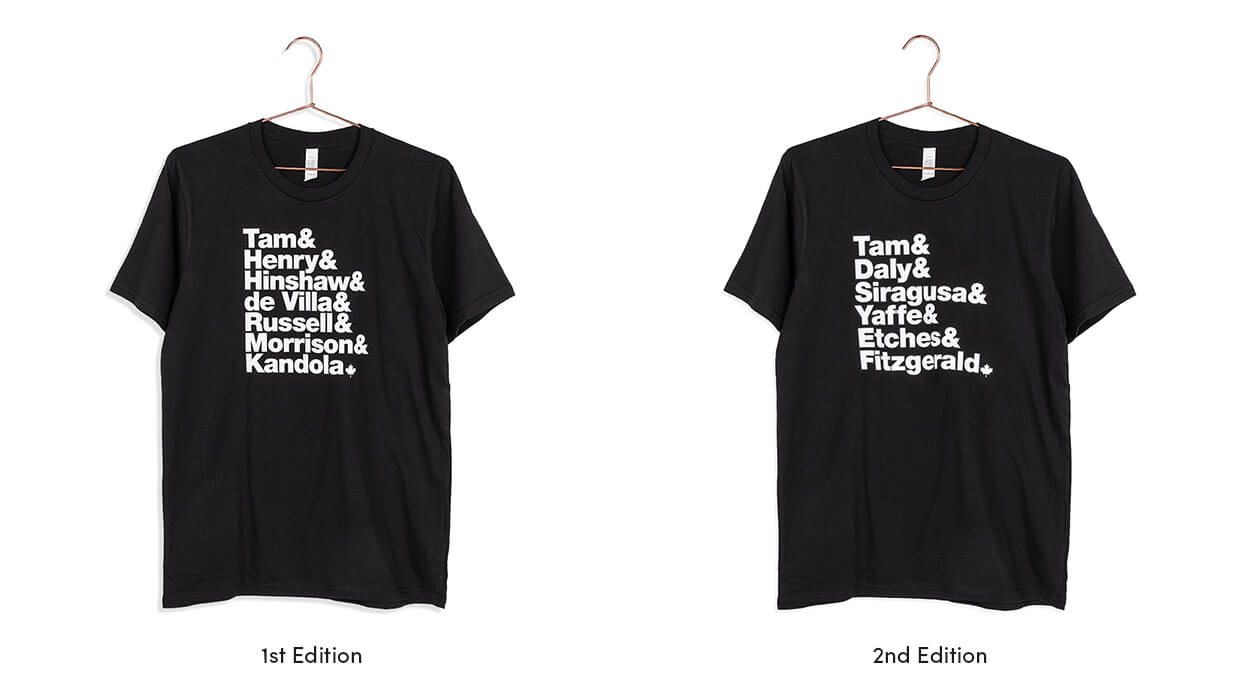 Every day we turn our attention to media outlets for updates regarding the worldwide pandemic and the faces and voices that continue to emerge are female. A second tee has been created in recognition of five additional women and their remarkable leadership.
These t-shirts highlight the leadership of these individuals as members of our medical communities who are among the authorities advising the Canadian people at large. We are continuing this fundraiser initiative to further support the front line workers caring for Canadians every single day.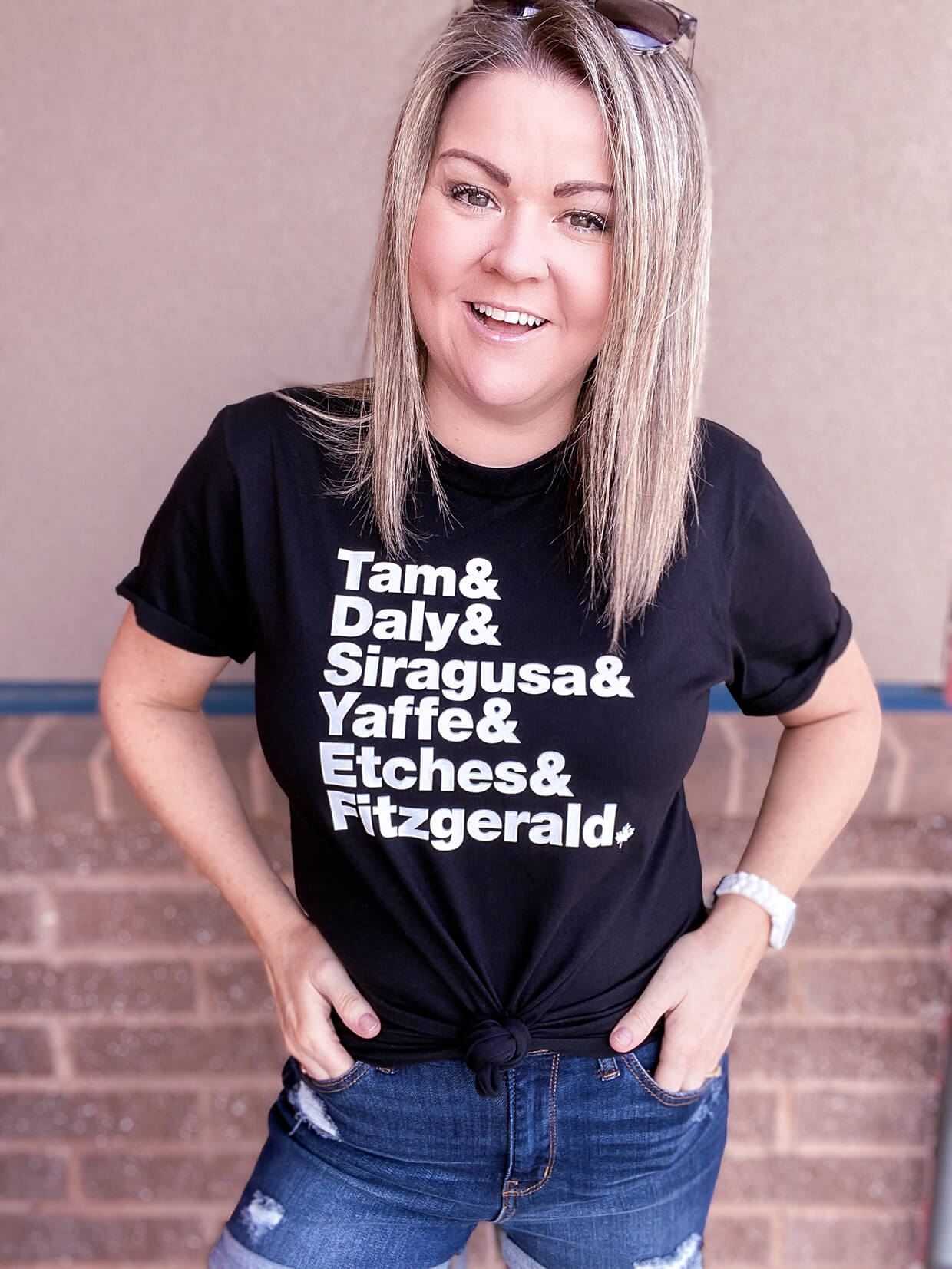 100% of net proceeds will be donated to Conquer COVID-19 (www.conquercovid19.ca), whose mission is to ensure front line workers responsible for the health and wellbeing of Canadians have access to masks, gloves, and other supplies that are essential in treating patients and minimizing the spread of the virus.

THANK YOU,
Dr. Theresa Tam, Chief Public Health Officer of Canada
Dr. Patricia Daly, Chief Medical Officer of Health (Vancouver, BC)
Lanette Siragusa, Chief Nursing Officer (MB)
Dr. Barbara Yaffe, Chief Medical Officer of Health (ON)
Dr. Vera Etches, Medical Officer of Health (Ottawa, ON)
Dr. Janice Fitzgerald, Chief Medical Officer (NL)


NOTE: Standard Return Policy Applies *excluding the donation to Conquer Covid19, is non-refundable.