A maxi and jean jacket go together like wine and cheese, we adore both combos. Summer is here and this dress is so light and airy, perfect for strolling the markets, the beach or just hangin' out in the back garden.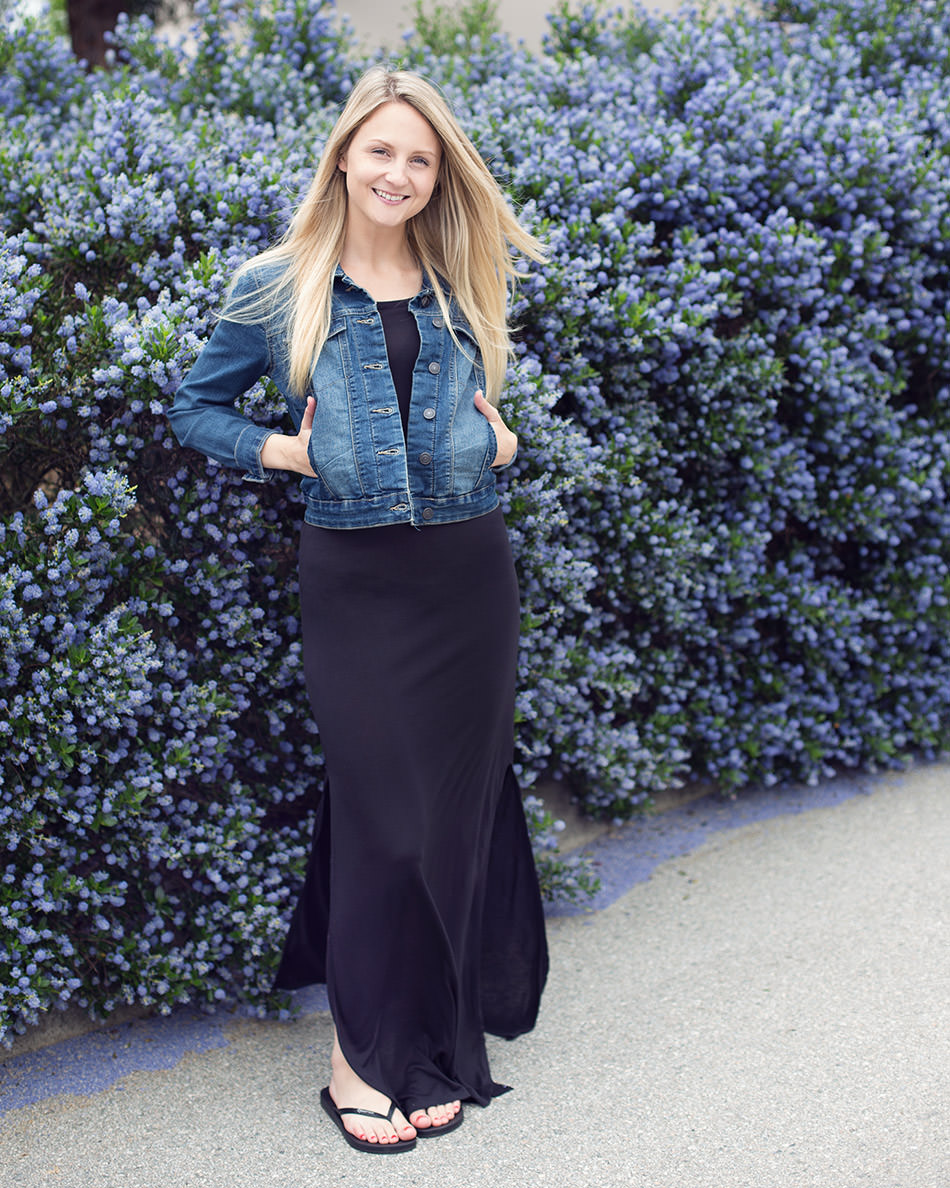 It has an adorable wee pocket and the most ideal length sleeve, not too short, not too long, but just right.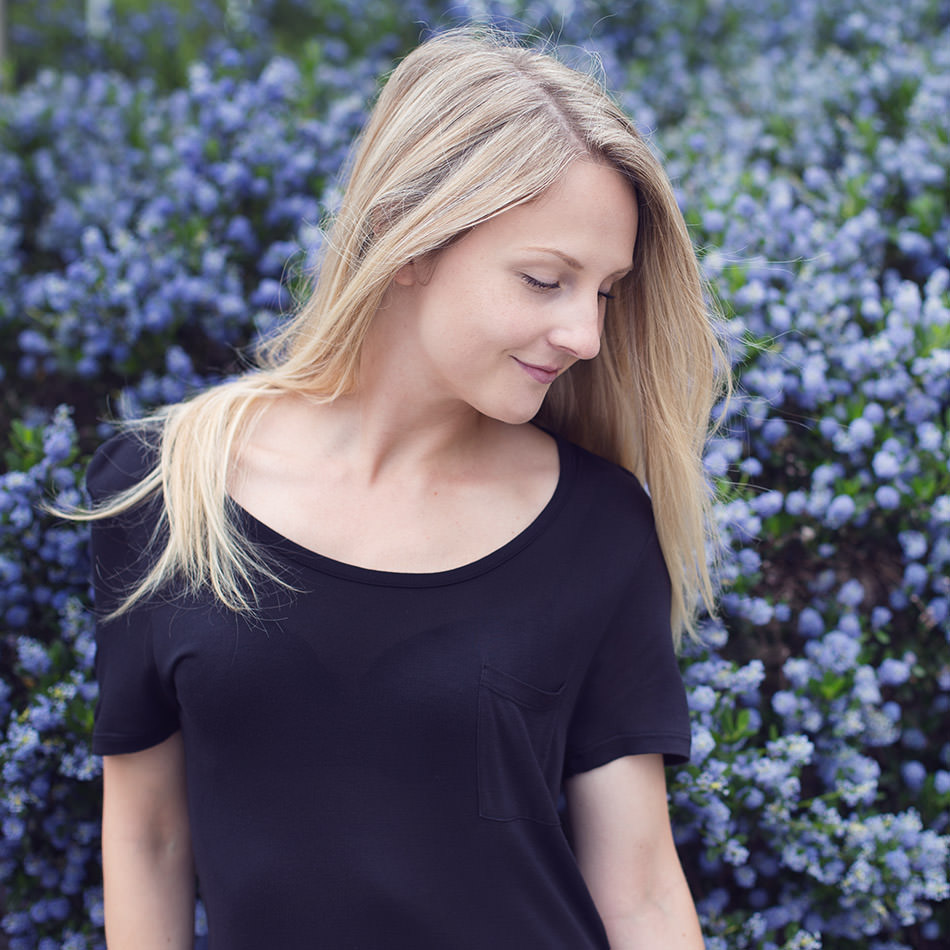 And a long sexy side slit to show off your summer tan…if you have one…or, you know, when you get one 😉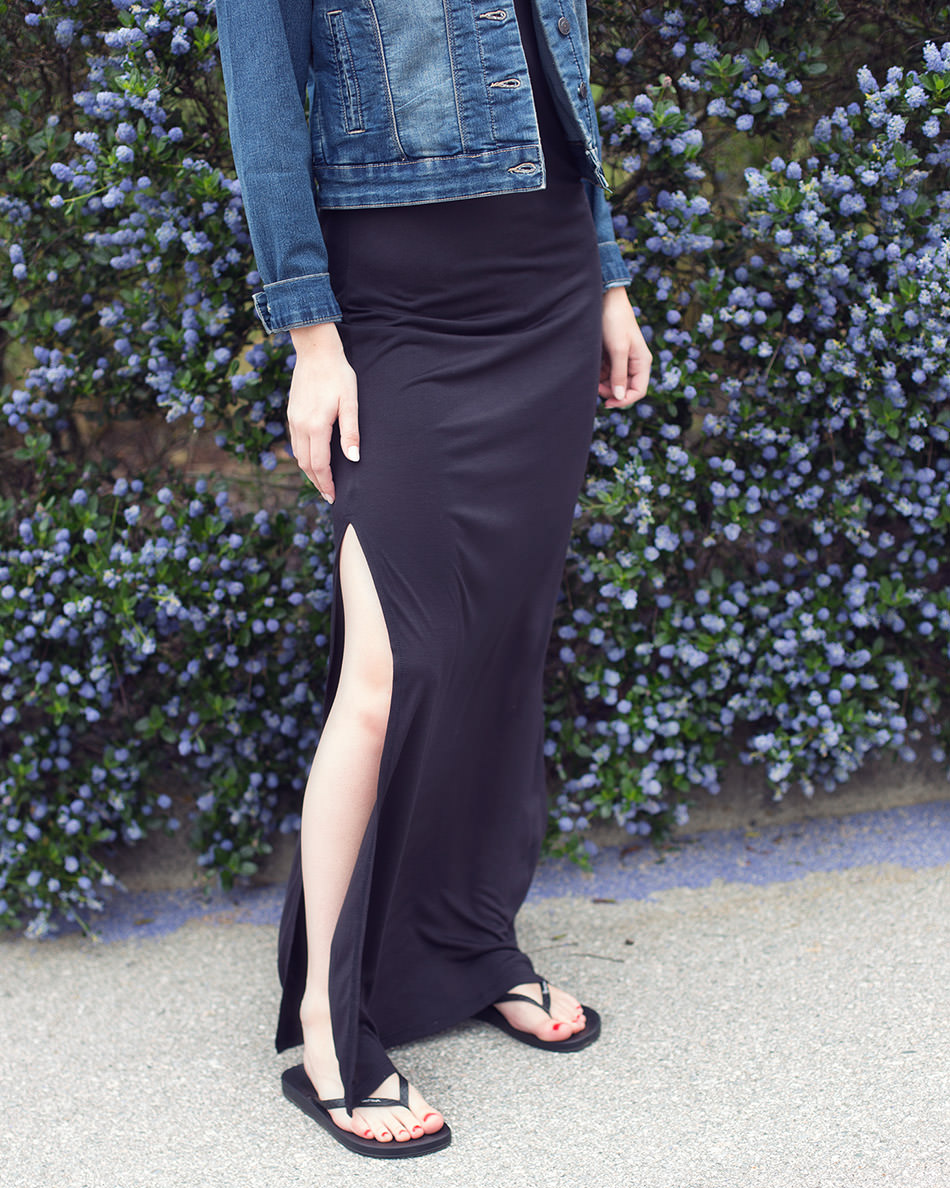 Throw on some flip flops and red nail polish and you are ready to handle whatever the day brings.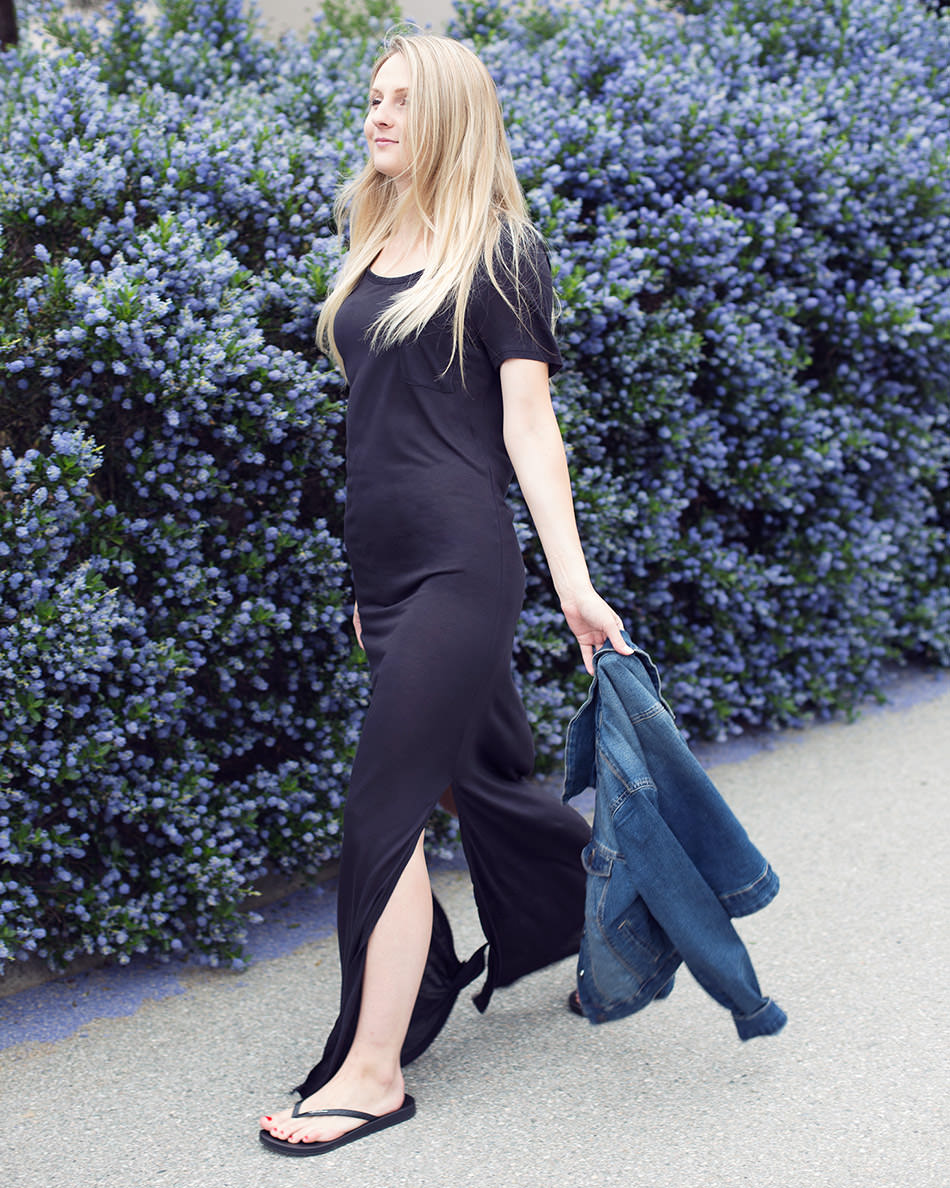 Did we mention this fab dress comes in olive as well?? Well it does!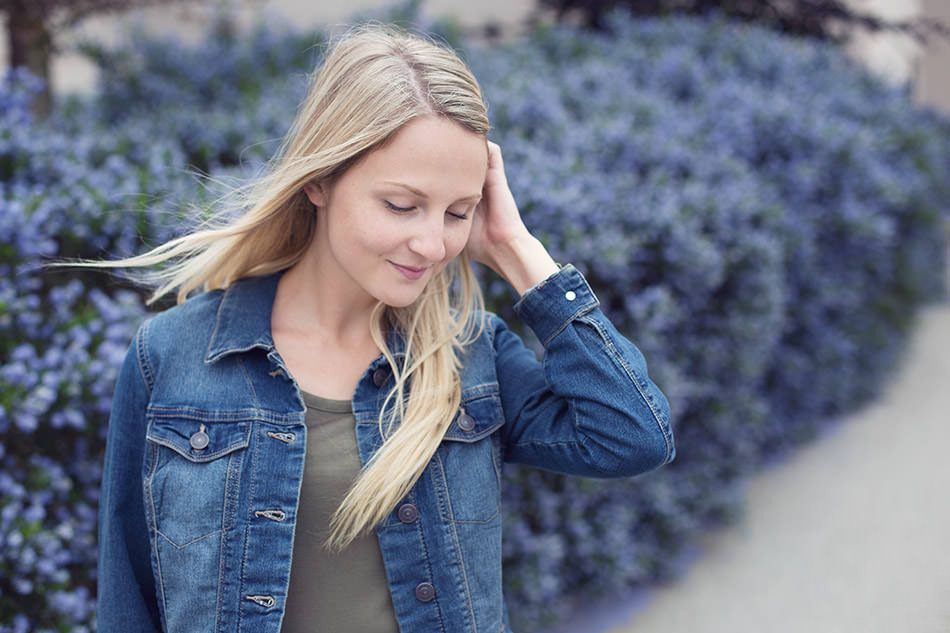 This denim jacket and maxi were a match made in clothing heaven…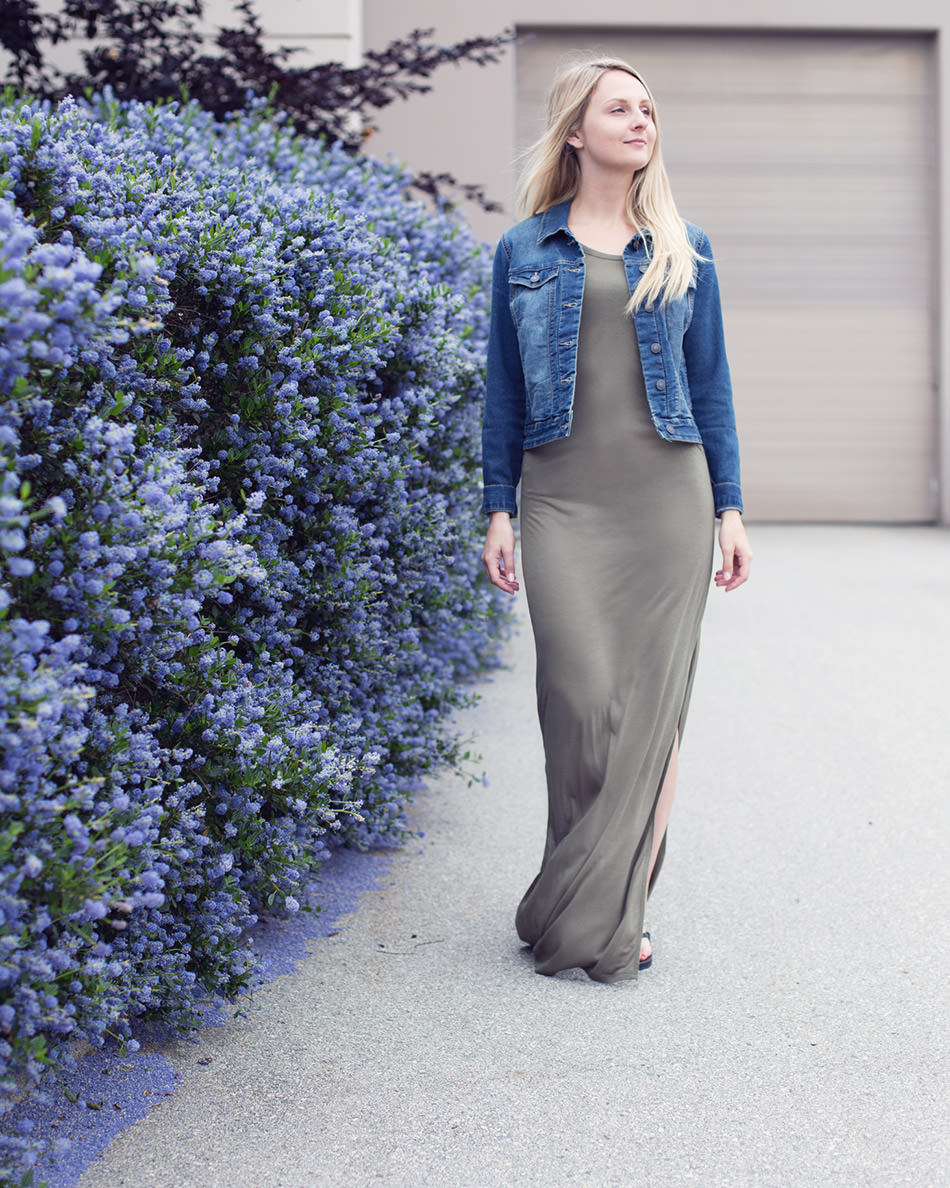 Your look, your way, really you can't have one without the other.