Keep calm and Carry On…this gorgeous backpack deserves a double take! Black, Grey or Berry Wine, which is your favourite?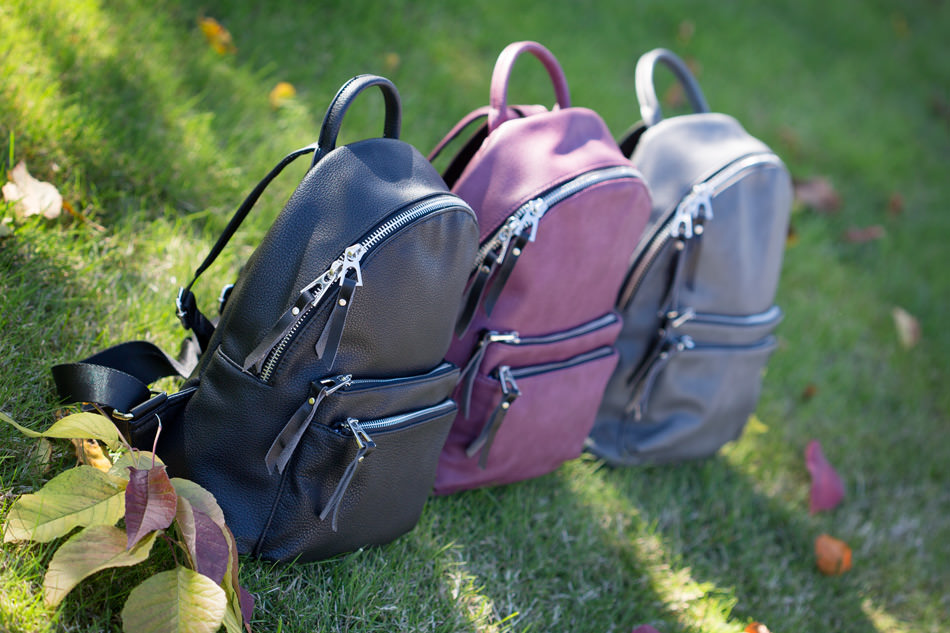 If details are your thing, look no further than the Carry On Faux Leather Backpack with zipper detailing and contrasting straps.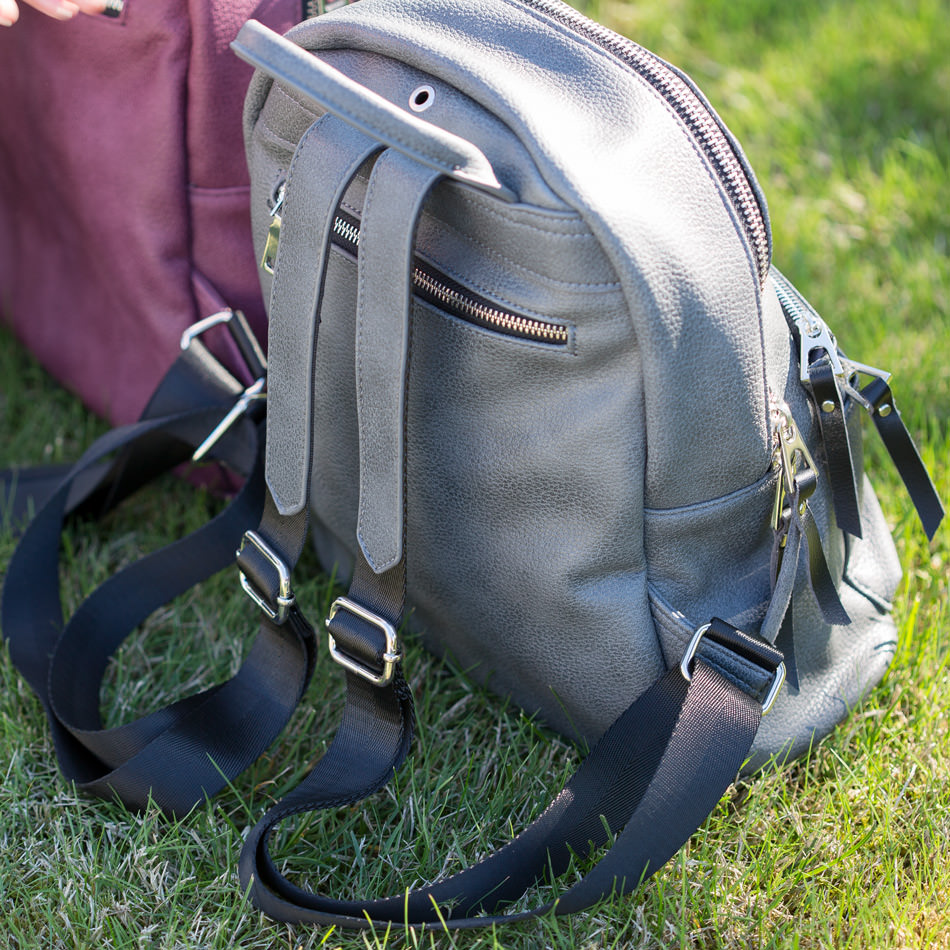 …and if you're a fan of soft and gorgeous pebbled vegan leather? Well, you're in luck!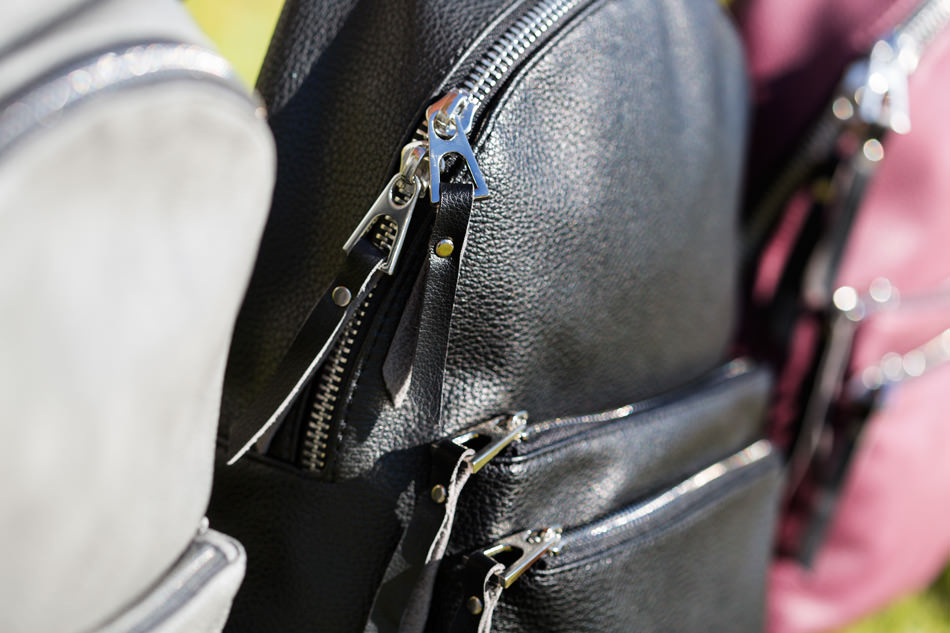 This bag pairs beautifully with our amazing lineup of winter coats and ankle booties. It's 3 steps to perfection!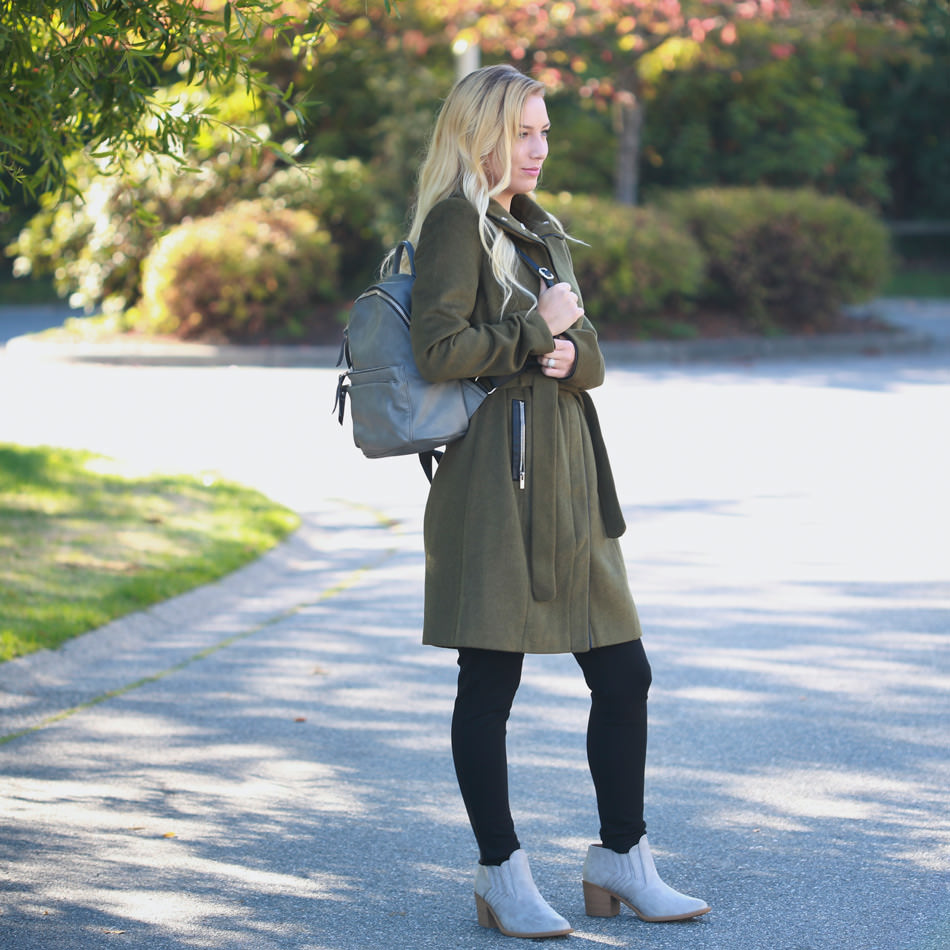 When the inside is just as pretty as the outside, you know you've got a winner.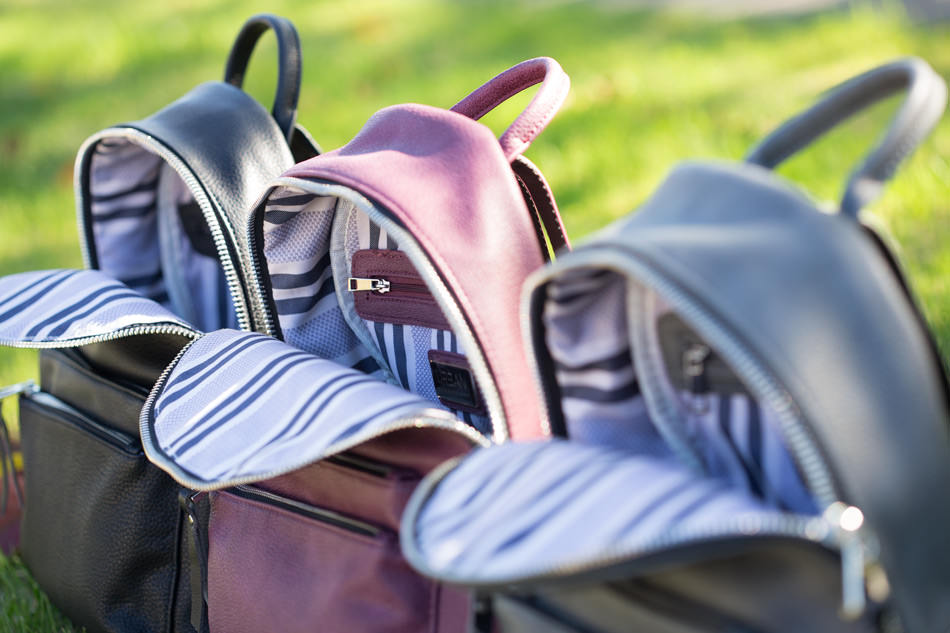 This bag is one-size-fits all, with adjustable contrasting straps. Whether you're a one-shoulder kinda girl, or you prefer the double strap style, this backpack has got you covered.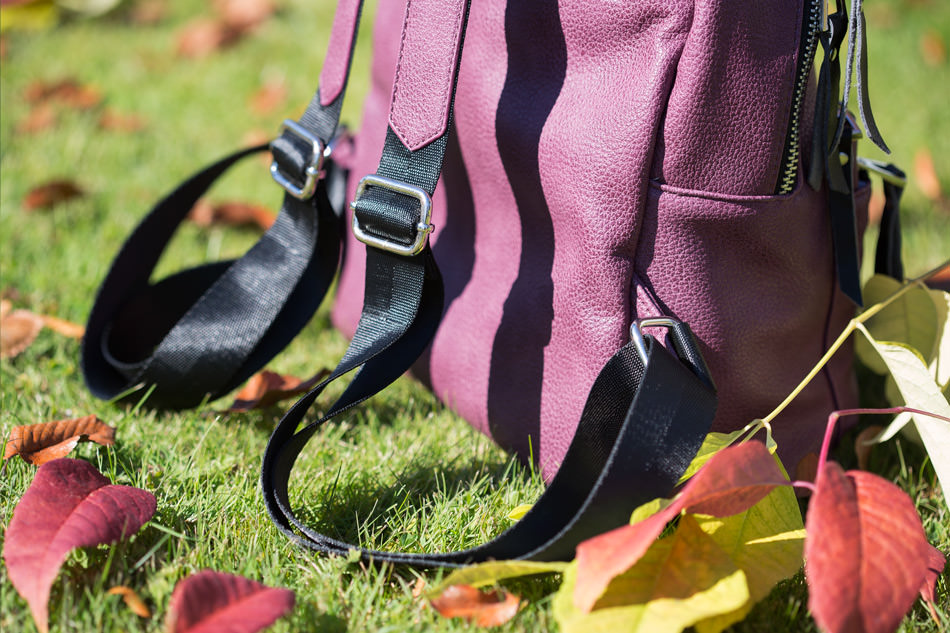 There's room for all your essentials in this backpack. Here are just a few of ours…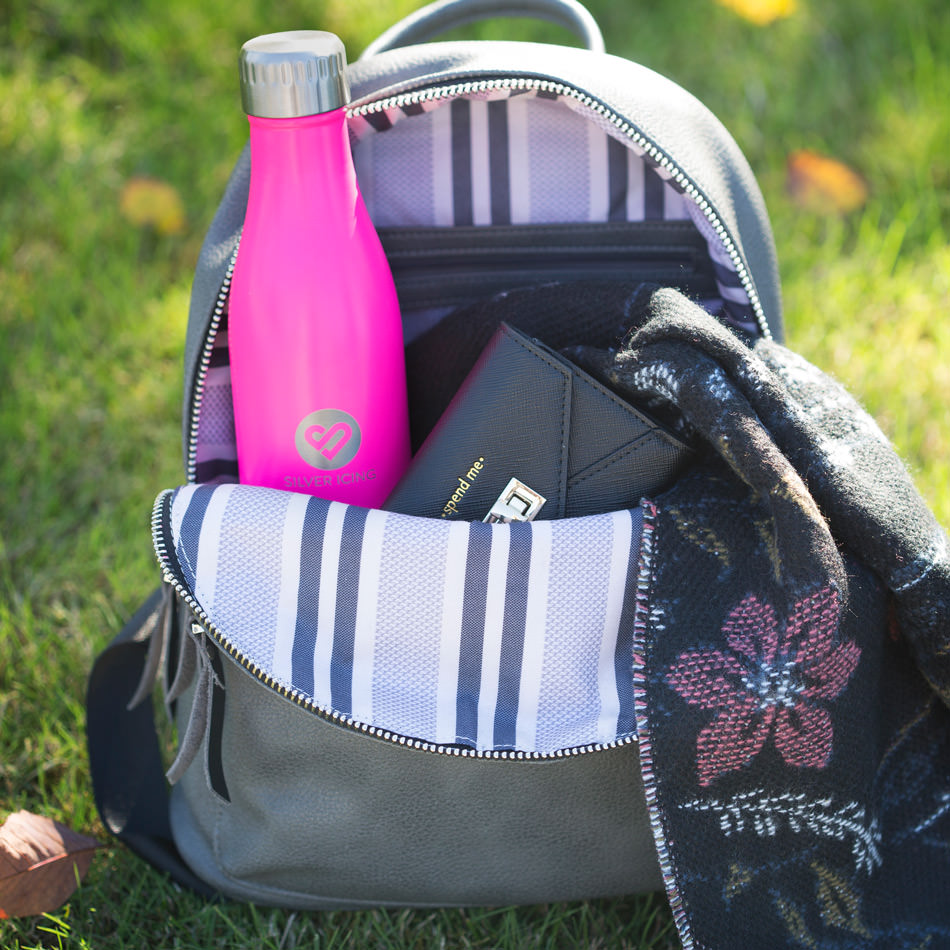 For the girl-on-the-go with great style, the Carry On Faux Leather Backpack works every time.