There's a time and a place for plaid, like ALL THE TIME and EVERYWHERE.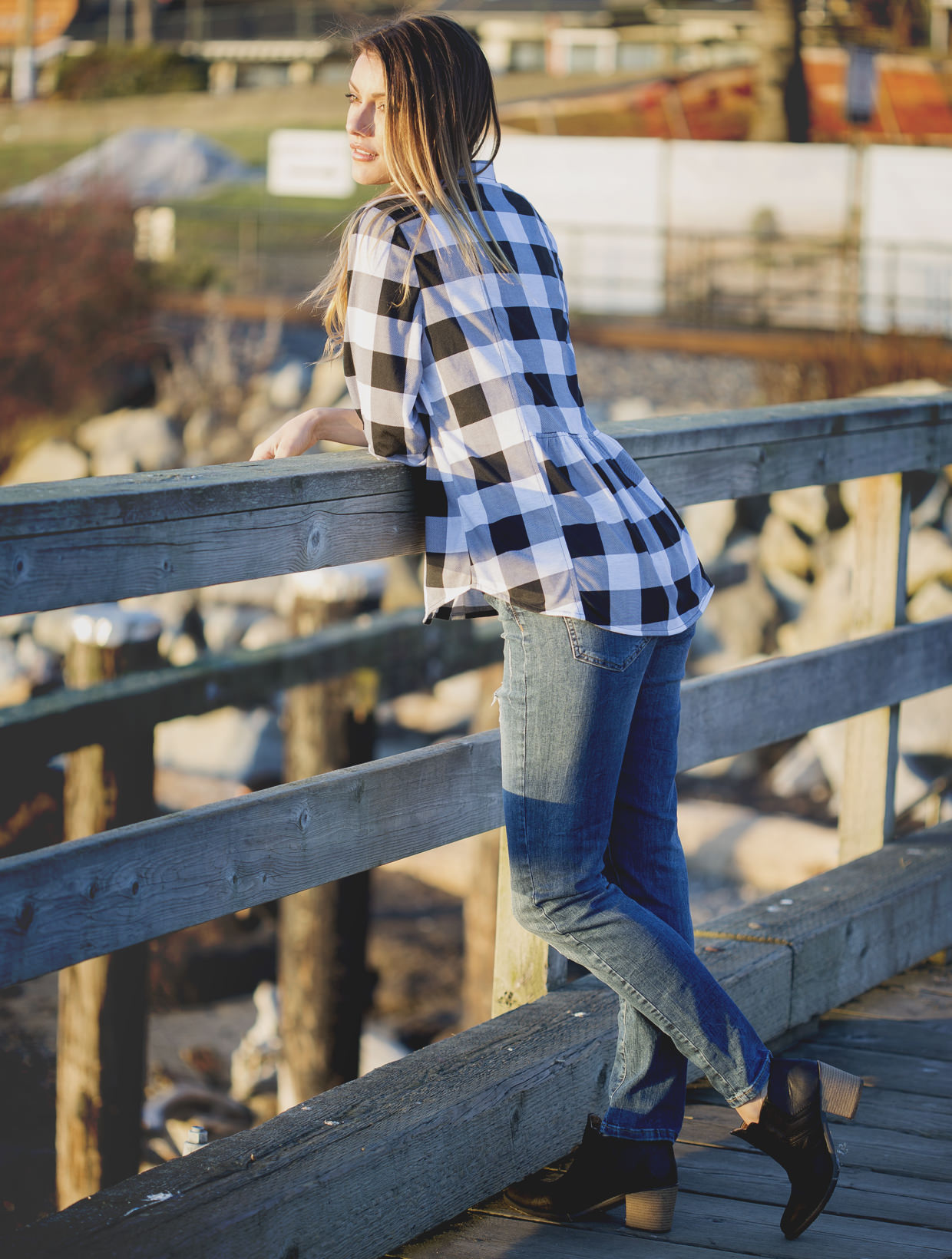 You're a fan of our classic plaid tops? Then you'll likely LOVE this new modified edition!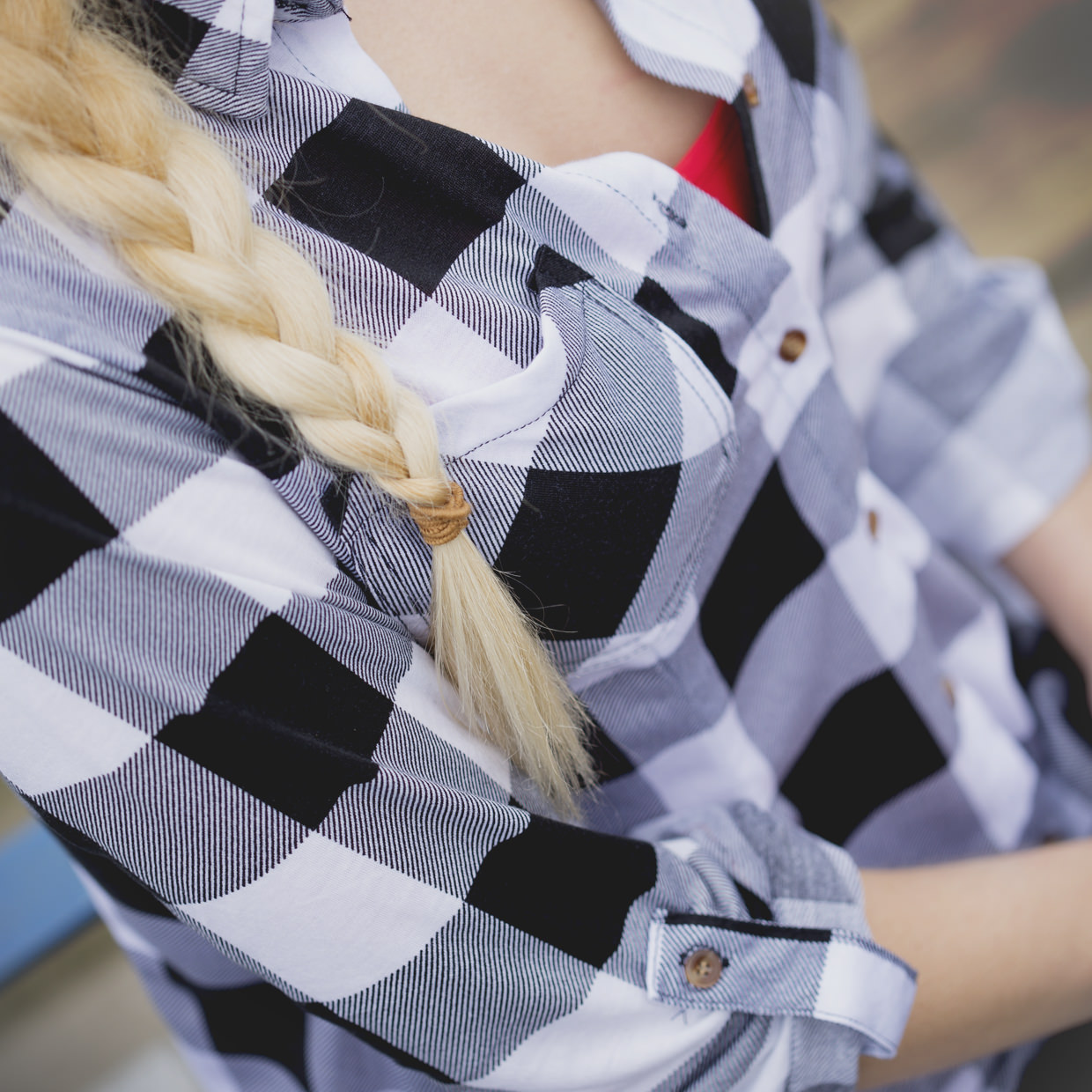 Celeste is wearing the new Shania Top with a black Beechwood Tank and To the Moon and Back Jeans. Lauren has styled her Shania
Plaid Shirt with a red Beechwood Tank, Freedom pants and Snow Bunny Toque to match!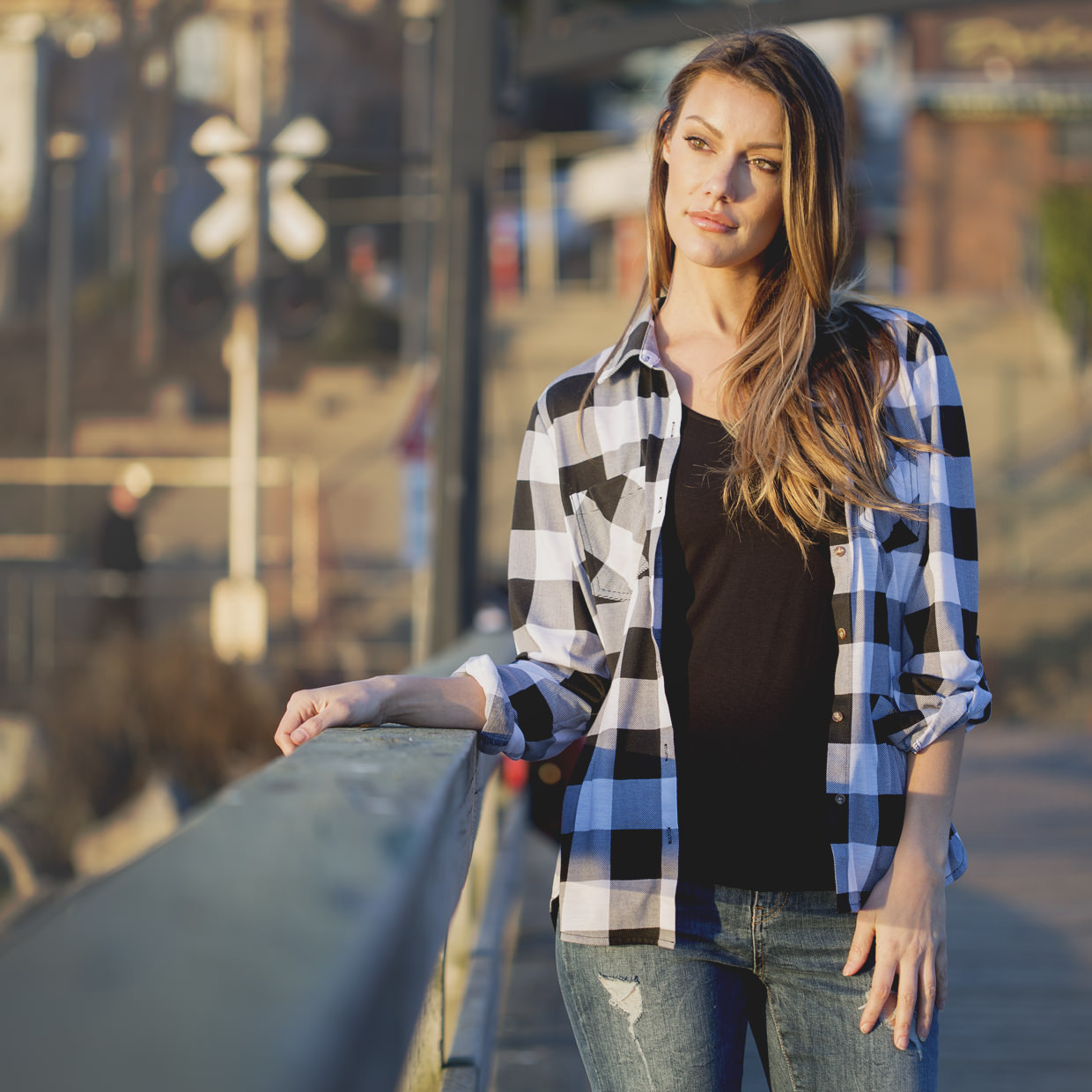 With a country girl vibe and a flirty feel, we just had to name this piece the Shania Plaid Shirt!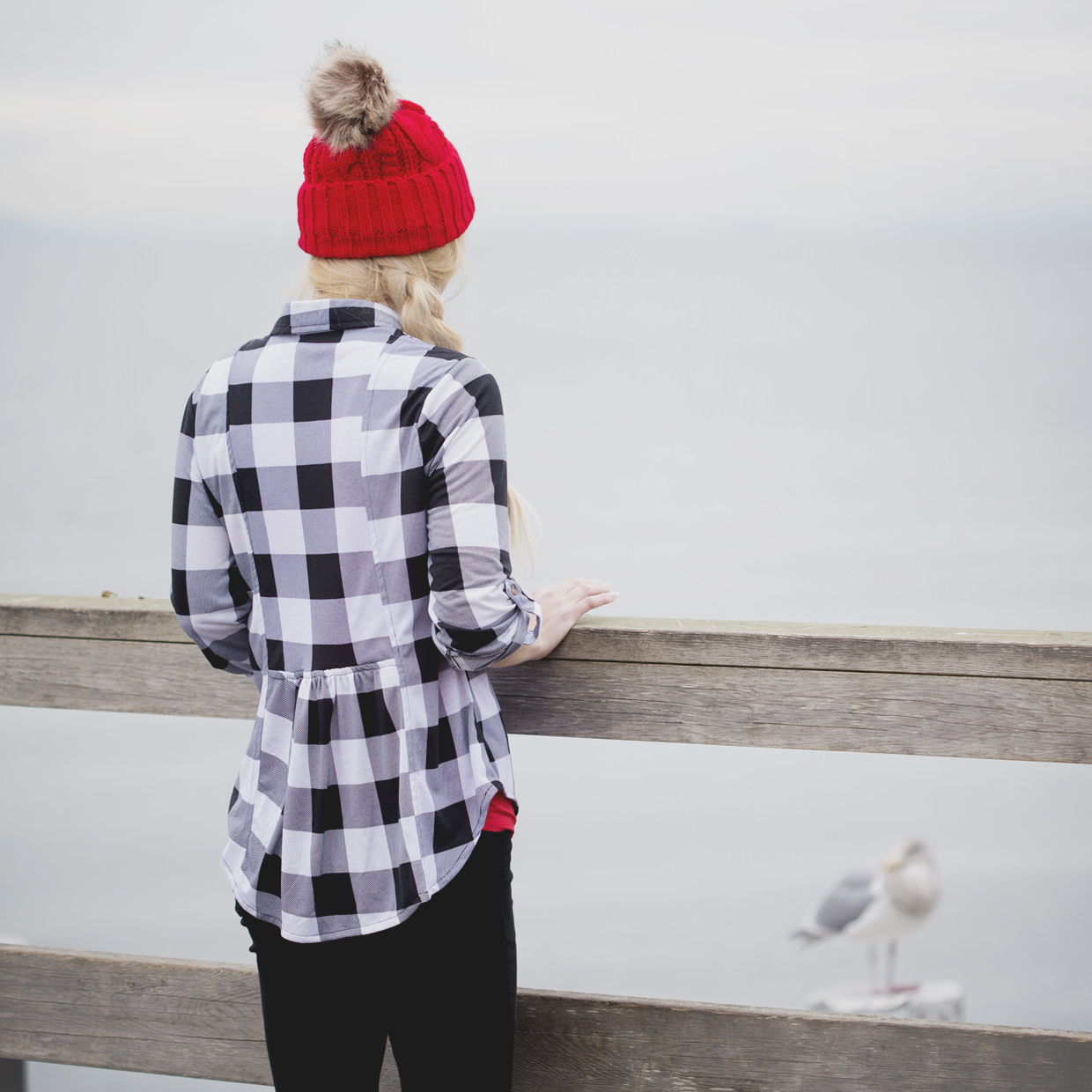 This one won't be mistaken as borrowed from the boys.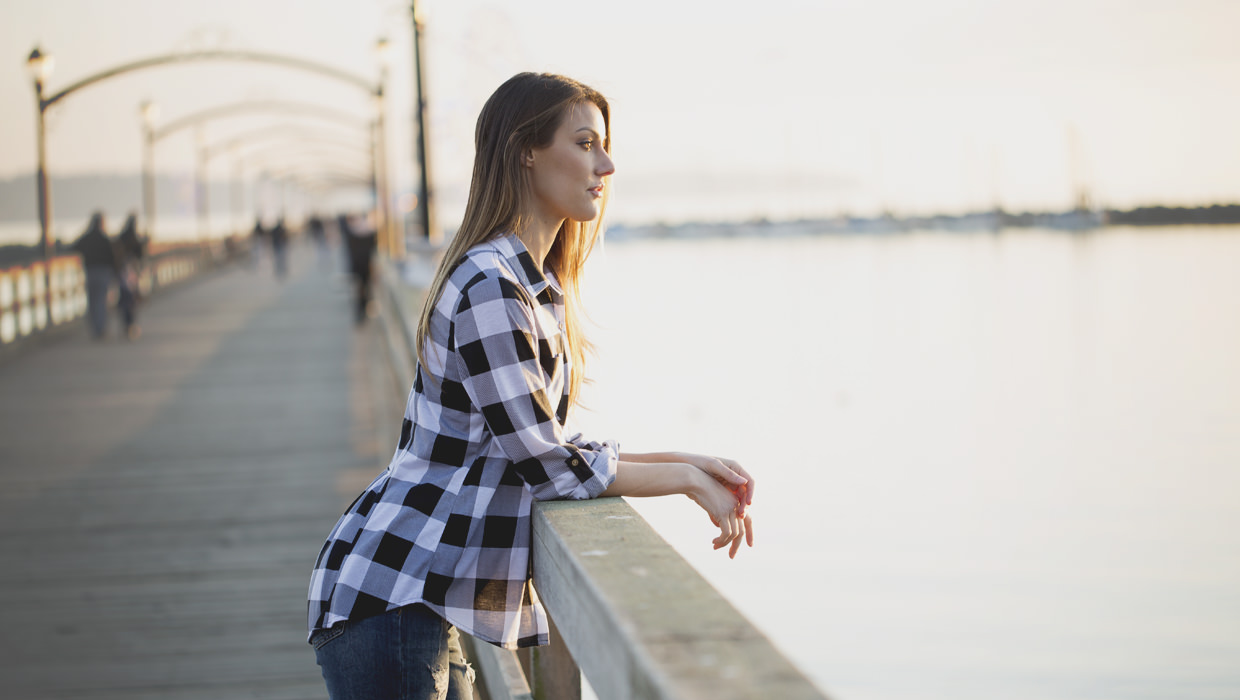 A plaid piece makes for quick styling! Grab your fav bottoms & let your print do the talking.
The best part about being a woman is the prerogative to have a little fun. Oh, oh, oh!